Microsoft will ship Windows 10 this summer
Microsoft said it plans a worldwide launch when Windows 10 ships this summer, along with possibly two big-name Windows Phone providers and some extra oomph for its apps store.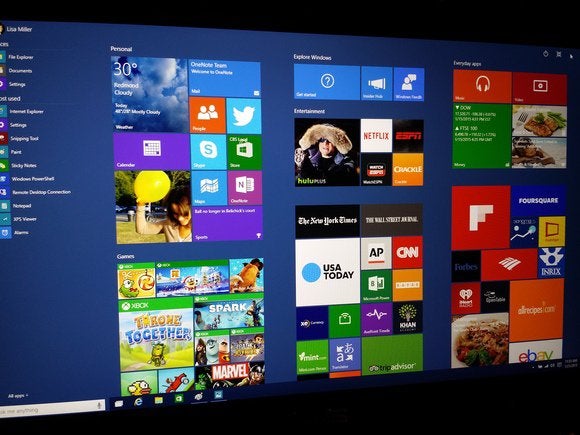 Microsoft sliced its Windows 10 release date a little thinner on Tuesday night, telling attendees of its reborn Windows Hardware Engineering Conference to expect Windows 10 "this summer".
At the conference in Shenzhen, China, Microsoft said that it would roll out Windows 10 in 190 countries and 111 languages--a fairly comprehensive worldwide launch. A number of Chinese partners will participate, including Lenovo, who will manufacture Windows phones--though just for China and China Mobile, it appears.
Intriguingly, Microsoft also said that it would allows a "a select group of Xiaomi Mi 4 power users will be invited to help test Windows 10 and contribute to its future release later this year". The Mi 4 is an Android phone--could this be the next third-party Android phone to be ported over to Windows, following the HTC One M8?
Still, it's a slightly better look at when users can expect to see Windows 10. In December, Microsoft chief operating officer Kevin Turner was asked when Windows 10 would ship; he told a financial conference that "late summer and early fall" was the company's "plan of record." It's certainly possible that those two dates are consistent; it's also possible that Microsoft has pulled in its ship date a bit.
Terry Myerson, the executive vice president in charge of operating systems for Microsoft, told WinHEC attendees of some announcements Microsoft had already made, including the fact that Microsoft will deliver a free version of Windows 10 for the Internet of Things, including the new Qualcomm DragonBoard 410C. Myerson also introduced Windows Hello, the new way of logging into Windows 10 with your eye's iris, your fingerprint, or your face.
Chinese hardware makers and service providers will also provide their customers with special assistance in upgrading to Windows 10. Lenovo, for example, said it would help customers upgrade its 2,500 service centers and retail stores. And Tencent, the social networking company responsible for such hits as League of Legends, said it would create a special upgrade pack for Windows 10 users.
Tencent also said that it would bring its hit games, such as League of Legends, to the Windows store, giving Microsoft's apps marketplace a bit of cachet to offset the numerous casual games that currently populate it.
It's unclear whether Windows users will need the extra upgrade assistance, or whether or not Lenovo will provide the same upgrade assistance to American customers as well.
Why this matters: Microsoft is steadily dripping out news to prime the pump, as it were, for the Windows 10 launch. Whenever Microsoft rolls out its new operating system, it will have few excuses if it doesn't sell as well as it hopes.