Microsoft waives Windows 10 'branches' for now
Don't expect new update and upgrade model to kick off until later this year, say analysts.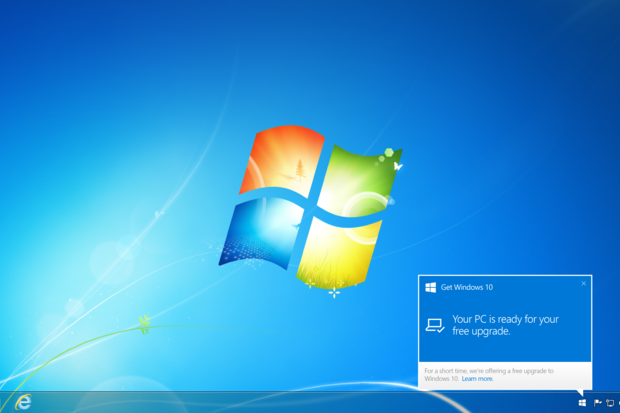 Credit: Microsoft
Microsoft will not begin using Windows 10's multiple update tracks, called "branches" by the Redmond, Wash. firm, until later this year, analysts said, and in the interim will continue to push all updates to everyone at the same time.
"We're not going to see anything concrete until we see Windows 10 Mobile," predicted Wes Miller of Directions on Microsoft, in an interview last week. "We only have one part of the family at this point."
Miller's bet is that Microsoft will wait until Windows 10 Mobile officially reaches production quality -- a milestone expected this fall -- before priming the branch pump. With Windows 10 Mobile out, the clan of operating systems will be in place.
Those branches will separate Windows 10's users into different update tracks, getting fixes as well as new features and functionality to customers on different schedules.
Branches are a radical departure from Windows' historic servicing and maintenance model, which offered updates and upgrades to everyone simultaneously, then let customers decide whether they moved forward or stayed in place. As a crucial component of the "Windows as a service" theme Microsoft has promoted, branches will deliver the constant cadence of changes that will let the company evolve the OS over time rather than simply replace it with the next in line. In most cases, users will be required to accept the updates on their given branch; not doing so will mean a stoppage of security patches.
For example, the Current Branch (CB) -- the only available to consumers running Windows 10 Home -- will deliver updates before the Current Branch for Business (CBB), the track accessible from Windows 10 Pro and Windows 10 Enterprise. The third mainstream branch, dubbed Long-term Servicing Branch (LTSB), can be adopted only by devices running Windows 10 Enterprise that are also covered by Software Assurance plans.
In Microsoft's scheme, updates distributed to the CB reach systems first, with the same updates delivered to CBB devices at least a month later (in some cases as much as a year later). LTSB machines can forego all but security updates indefinitely.
Meanwhile, within each branch there will exist at least two "rings," or sub-divisions, that allow users to jump to the front of the queue, or delay deliveries for days or even weeks.
But Microsoft has yet to debut either branches or rings. Rather, in the two-plus weeks since the operating system's July 29 launch, it has distributed a series of cumulative updates -- their contents described in only the most general terms -- to all users at the same time.
That will probably be the practice for the next several months. "Microsoft has enough to be worried about, especially getting this [initial] rollout of Windows 10 to go smoothly," said Steve Kleynhans of Gartner.