Microsoft unveils 'spiritual successor' to Windows 7 by going to 10
Puts Windows 8 and the 'Sinofsky Era' to sleep -- and not with a bedtime story.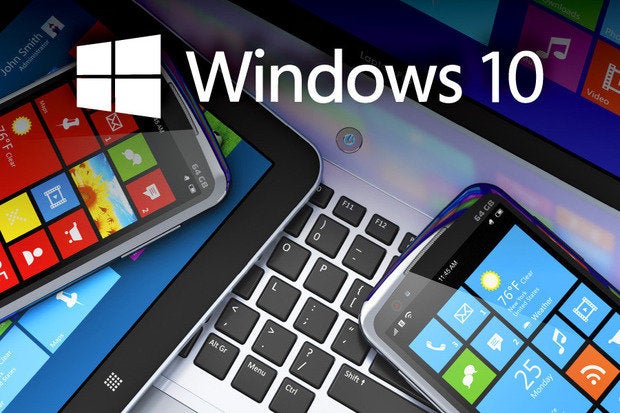 Credit: Thinkstock
Microsoft today unveiled the successor to its failed Windows 8 at an event in San Francisco, putting the Steven Sinofsky era behind it by, if nothing else, naming the new OS "Windows 10."
"Windows is at a threshold [and now] it's time for a new Windows," said Terry Myerson, the Microsoft executive who leads its operating systems group, during the one-hour news conference and in a follow-up blog posted after the event concluded. "Because we're not building an incremental product, the new name will be Windows 10."
The name -- Windows 10 -- took many by surprise, including some reporters who were on the scene.
"I think I'm still in shock it's called Windows 10," said Tom Warren, who writes for The Verge, during his live blog of the press conference.
"Excuse the expletive: Holy s***, it's actually called Windows 10," added Sebastian Anthony of ExtremeTech, also in a live blog.
Most analysts were kinder to Microsoft.
"I think they're trying to say [with the name] that this is a whole new era of Windows," said Michael Silver of Gartner. "I sort of buy it. It definitely is a new era for Microsoft. They're certainly much more focused."
"I think it was a good choice, it's literally a break from Windows 8," added Wes Miller, an analyst with Directions on Microsoft, pointing out the missing numeral "9" between the 2012 edition and Windows 10, which Microsoft said would be released around mid-2015.
But Patrick Moorhead, principal analyst at Moor Insights & Strategy, didn't much care for the name. "It was a mistake," he said today. "People are going to ask the natural question of 'Why not just call it Windows 9?' Maybe Microsoft thought that Windows 8 and Windows 9 were too friendly. But it is a nice round number, and puts some distance between it and [Windows] 8."
Other than Myerson's comment about "not building an incremental product," neither he nor Joe Belfiore, the Windows Phone chief who also participated in the event, really explained why Microsoft picked Windows 10 for the new edition's moniker, or why it skipped "9" to name it. When asked during the news conference's Q&A session, Myerson added only, "When you see the product, we think you'll agree with us on the name."
Name aside -- well, even with the name in play -- Microsoft made clear today that it has put Windows 8 and the "Sinofsky Era" behind it for good.
Steven Sinofsky, who led Windows development for both Windows 7 and Windows 8, was ousted just weeks after the latter shipped in the fall of 2012. Sinofsky was the driving force behind the dual-user interface (UI) approach of Windows 8, which was widely derided as confusing, criticized for paying too little attention to the millions who relied on keyboard and mouse, and even blamed for the historic slump in personal computer sales that started that year.