Microsoft touts new update service as way for enterprises to go slow on Windows 10
Windows Update for Business to be free for Windows 10 Pro and Enterprise editions; will let corporations take changes at their own pace.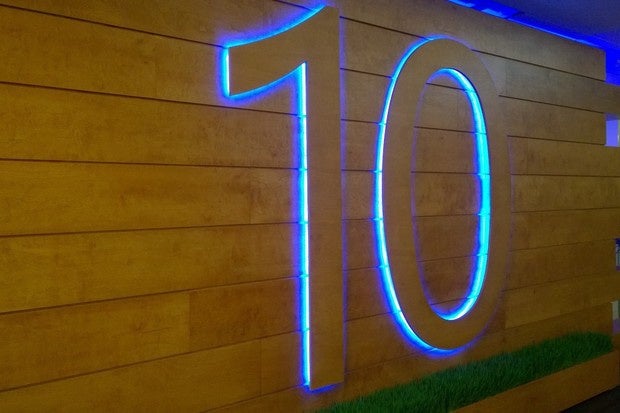 Microsoft yesterday announced Windows Update for Business as one way enterprises can manage the accelerated update and upgrade cadence of Windows 10 after it launches this summer.
The new service fleshed out Microsoft's revelations in late January, when it first touted a pair of business-only update/upgrade tempos -- "Long-term servicing branch" and "Current branch for business" -- without delving into much detail.
"With Windows 10, we need a new approach for end-user devices at work," said Terry Myerson, the executive who leads the Windows group, during a long keynote address that opened Microsoft's Ignite conference in Chicago. "We want to give you the best of both worlds ... ongoing innovation and security updates while also giving you IT control over the automated process."
That new approach: Windows Update for Business (WUB).
Like the consumer Windows Update, which harks back to Windows 95, WUB will be an all-or-nothing automated mechanism when enabled: Devices will either get everything or nothing.
Myerson pitched that as a good thing. "Selective patching can introduce platform fragmentation, which creates quality risks and complications for developers, impeding innovation and causing some customer-specific issues," Myerson said, referring to the pick-a-patch practiced by many IT administrators.
IT administrators running WUB will be able to specify which Windows 10 devices, or collections of devices, receive updates immediately -- just as consumers do -- and which will not. The latter devices or groups will receive updates at a still-unspecified later date.
The timing of the update and upgrade arrivals will depend on which of several "rings," the label Microsoft uses for update cadences, are selected by IT for specific devices or groups of devices. Rings will also be a feature of Windows Update for consumers, and have been tested using the Windows 10 preview, which currently offers a "fast" and a "slow" ring.
"There will be new rings specifically for enterprises, for businesses that want to be in slower rings to make sure all the kinks are worked out in any updates before it gets applied to their system," Myerson said Monday.
Businesses are leery of Windows 10's anticipated development and release speed: Last year they balked at a one-month deadline to upgrade to Windows 8.1 Update, forcing Microsoft to retreat to a four-month window.
Instead of a constant flow of updates, businesses will be able to delay deployment with a pair of alternate tracks. The faster of the two, labeled "Current branch for business" (CBB), will be implemented through WUB, likely via one of those new rings, said Stephen Kleynhans of Gartner in an interview. "Windows Update for Business will be Current branch," he said.