Microsoft throws away US$315 million on failed Nook deal
Spent as much as US$435 million in less than two years, got back US$120 million today when partners pulled the plug.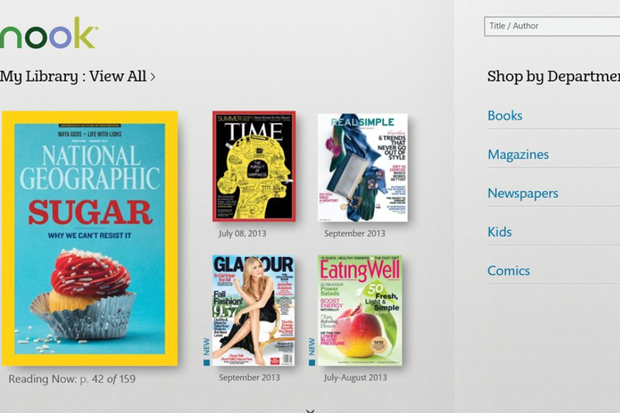 Microsoft took a big loss on its 2012 investment in Barnes & Noble, getting less than half of its original upfront $300 million back when the two firms parted ways today.
Its loss, in fact, may have been even larger than at first glance, since Microsoft was obligated to pay Nook Media, the subsidiary formed two years ago, as much as $85 million more per year under the deal.
Barnes & Noble announced the separation today when it issued its quarterly numbers. "Such termination will allow [Barnes & Noble] to continue its rationalization of the Nook Digital business and enhances Barnes & Noble's operational and strategic flexibility," the firm said in a statement today.
Barnes & Noble has already said it will spin off its Nook business from the its retail operation -- revenue from the latter plunged 41% in the most recent quarter compared to the year prior -- and hopes to wrap up the divorce by August 2015.
Microsoft issued a statement, too. "As the respective business strategies of each company evolved, we mutually agreed that it made sense to terminate the agreement," a company spokesman said in an email today.
Those "business strategies" obviously no longer include Nook for Microsoft. That should come at no surprise: The deal was done under the regime of former-CEO Steve Ballmer. This year's chief executive, Satya Nadella, has backed away from many, although not all, of the choices his predecessor made.
To buy out Microsoft's 17.6% stake in Nook Media -- once pegged with the generic moniker of NewCo -- Barnes & Noble paid Redmond approximately $62.4 million in cash and gave its former partner about 2.7 million shares of Barnes & Noble stock.
Those shares took a drubbing today, falling more than 5% after the dismal quarter's financials. When the day began, Microsoft's new collection of Barnes & Noble stock was worth about $60.9 million; by the closing bell, it had fallen to $57.6 million.
The value of the payout, cash and stock together, was $123.3 million at the start of Thursday, $120 million by its end. That meant Microsoft had to kiss goodbye between $177 million and $180 million of its initial $300 million investment in Nook Media.
But that wasn't the extent of Microsoft's red ink.
Along with the $300 million investment to kick off Nook Media, Microsoft also promised to fund the subsidiary another $60 million annually -- for a three-year maximum -- if Nook Media created a Windows 8 e-reading app that linked to Barnes and Noble's digital bookstore. In addition, Microsoft also pledged $25 million each year for five years for "assisting Nook Media in acquiring local digital reading content and technology development in the performance of Nook Media's obligations under the commercial agreement."