Microsoft releases Windows 10 technical preview for phones: What's new for which devices
Sorry: Only a handful of phones are immediately eligible to receive the Windows 10 Technical Preview for phones, Microsoft said. But if you're one of the lucky ones, here's what you need to know.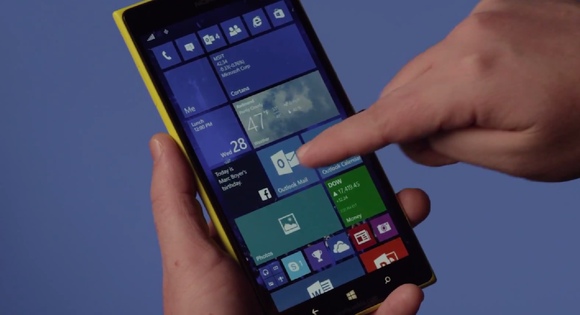 Microsoft opened its Windows 10 Technical Preview for Phones on Thursday by supporting just midrange to lower-end devices, disappointing some early adopters who were hoping to try out Microsoft's new preview.
Currently, just six phones can download the Windows 10 Technical Preview: the Lumia 630, 635, 636, 638, 730, and Lumia 830. Aside from the Lumia 830, Microsoft's "affordable flagship," the remainder are midrange Windows Phones that were released according to Microsoft's principle of driving Windows Phone market share by expanding its user base.
"We are starting with a limited set of devices supported for this first preview," Gabe Aul, the engineering general manager at Microsoft who has been the point man for Windows 10, said in a blog post. "Windows 10 will drive innovation across screens of all sizes and we will have new hardware from Microsoft and our partners, including new flagship phones."
Aul did say in a series of followup tweets that Microsoft's flagship phones--he specifically mentioned the Lumia 1020 and the 1520 by name--will be supported, just in subsequent releases.
Here's how to get the Windows 10 for phones preview
If you do own one of the supported phones, you'll need to do several things:
First, be confident that you want to run the technical preview of Windows 10 for phones on your phone. Unlike with a PC, you can't run a new phone OS inside a virtual machine.
"We haven't bricked a single phone during all of our internal testing, but it is NOT IMPOSSIBLE, so you should be aware that there is some potential risk for you," Aul said. "In addition, bugs could prevent access to important features for you, including phone dialing and other core functionality."
You'l also need to make sure your phone can recover from the Technical Preview in case something goes wrong. Microsoft said it's created a Windows Phone Recovery Tool in case something goes wrong, and you'll be able to "back out" of the process and go back to your standard Windows Phone build.
Next, join the Windows Insider Program, if you haven't already, and download the Windows Insider app from the Windows Phone store. You'll then need either to run the app or let the app push new builds to you.
Highlighted features in Windows 10 for phones
Aul and his boss, Joe Belfiore, the vice president in charge of the Operating System Group at Microsoft, highlighted a few of the features that the technical preview includes:
A full-size background image
More "quick actions," notifications that you can interact with and swipe away
Better speech-to-text functionality
The Photos app that Microsoft previously showed off at its Windows 10 event in Redmond.