Microsoft pushes faster, touch-friendly IE11 preview onto Windows 7
Microsoft has released the consumer preview of Internet Explorer 11 for Windows 7, following up a developer preview it made available in July.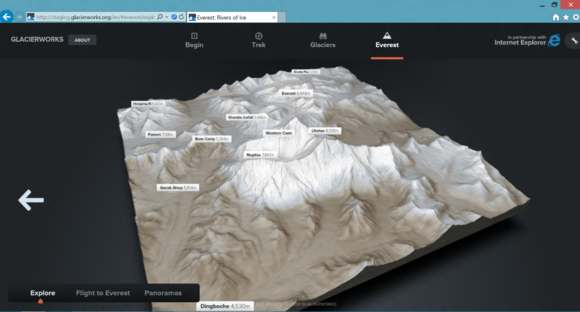 Microsoft pushed a preview of its Internet Explorer 11 to Windows 7 users on Wednesday, adding a bit more speed to its already touch-friendly features.
To those who chose to download Windows 8.1 a few months ago, IE11 should be a familiar tool. But the IE11 for Windows 7 preview may be a new experience for most Windows 7 users, even if its release was a virtually foregone conclusion after Microsoft came out with the IE11 for Windows 7 developer edition at its Build conference in late July.
Although Microsoft still claims that the IE family is the fastest browser on the planet, the company has highlighted its emphasis on touch. On Windows 7, IE11 Release Preview is 9 percent faster than IE10, which is a 5 percent improvement from the IE11 Developer Preview, and more than 30 percent faster than the nearest competitive browser, Sandeep Singhal and Rob Mauceri, wrote in a blog post announcing the release. In July, Microsoft claimed that its Chakra Java engine within IE11 is 20 times faster than IE10, and 15 times faster than the latest versions of Chrome and Firefox.
Microsoft claims that the IE11 Release Preview produces a SunSpider 1.0.1 score of 137, versus 218 for Chrome 29 and 199 for Firefox 23. (Chrome and Mozilla also have published their own Javascript tests, including Krakenmark for Mozilla.)
Nevertheless, Microsoft's mantra is that "touch is the new fast". In fact, the video that Microsoft has released—as part of its self-deprecating "The Browser You Loved to Hate" campaign—barely mentions speed at all. Instead, it focuses on the numerous tabs that IE can have open at any one time, the ability to zoom, its multitouch capabilities, and the ability to "click to call," launching Skype from a snapped window on the same screen.
Since the developer release, Microsoft has added a pair of under-the-hood enhancements: an un-prefixed version of Pointer Events, hardware-agnostic pointer input from a touchscreen, stylus or a mouse; and new user controls for closed captioning, even superseding the formats set up by the original source. IE11 also ships with numerous developer enhancements.
As Microsoft indicated at the time of the developer preview, though, there are several enhancements that make IE11 appealing: it's the first to support the W3C Resource Priorities standard, enabling websites to dictate which portion of the page is loaded first. In addition, IE11 supports prefetching and prerendering, so that IE11 can make intelligent guesses as to which link you'll click next, and begin loading and rendering the page. The browser also supports the SPDY network protocol, enabling some sites to load even faster. And when it does so, it taps into the GPU hardware within the PC to render the page, freeing up the CPU for other tasks. Finally, IE11 includes support for WebGL, enabling graphical trickery like the virtual representation of Mt. Everest (above) by Glacierworks.