Microsoft posts second straight double-digit downturn in Windows OEM revenue
Can Redmond make enough from consumers in services to offset the decline in OS revenue?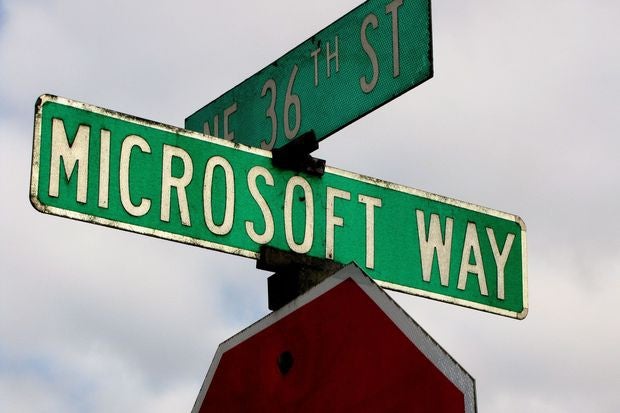 Microsoft last week acknowledged that Windows revenue took a beating in the first quarter, with sales of licenses to computer and device makers falling $698 million, or 22%, compared to the same stretch in 2014.
The quarter's downturn was the second straight double-digit decline, following a 13% drop in revenue during the last three months of 2014 that represented a $455 million weakening.
So far this fiscal year — which ends June 30 — Microsoft has booked $1.2 billion less in Windows OEM (original equipment manufacturers) revenue than during the first three quarters of the year before.
First quarter revenue from computer and device makers was down 26% for what Microsoft calls the "non-Pro" category and off 19% for the "Pro" class. The terms refer to the kind of Windows license, with non-Pro indicating the OS for consumer PCs and tablets, and Pro for devices targeting businesses. In Windows 8.1, for instance, the former is simply Windows 8.1 while the latter is Windows 8.1 Pro.
Microsoft blamed the consumer licensing downturn on a packed sales channel left over from the holidays, and to a lesser extent the move to very low prices on PCs and the company's corresponding licensing subsidies for those devices.
"As we talked about last quarter, inventory in the channel was higher than normal," said CFO Amy Hood during a conference call with Wall Street last week, talking about consumer licenses. "This quarter ... we exited [the quarter] with channel inventories at more normal levels. This channel inventory reduction was the main driver of our Windows non-Pro revenue decline. We continued to see a mix shift to opening price point PCs ... however, it was significantly less than the impact holiday sales favored lower price point PCs."
Meanwhile, Pro license revenue dramatically decreased compared to 2014 because of upbeat sales that year as businesses frantically dumped Windows XP. "This quarter Pro revenue declined by 19%, and is essentially flat to our [year ago] levels as both business PCs and Pro mix in that segment returned to pre-XP refresh levels," Hood explained, repeating a theme Microsoft has used for the last several reporting periods.
While that was true, when compared to Q1 2013 — before the last-second XP refresh cycle kicked in — Microsoft's revenue from all device and consumer licensing was still down, to the tune of a 20% decline representing almost $1.1 billion.
That last comparison was not quite apples-to-apples, as those figures account for not only Windows licenses to OEMs, but also for consumer retail sales of Office, Windows Phone licensing — which has essentially disappeared — and patent licensing. Windows OEM licenses, however, historically make up the bulk of the division, 71.2% in Q1 2015, for example.