Microsoft goes vague on Windows 10 support
Talks about 'supported lifetime of the device,' but skimps on critical details.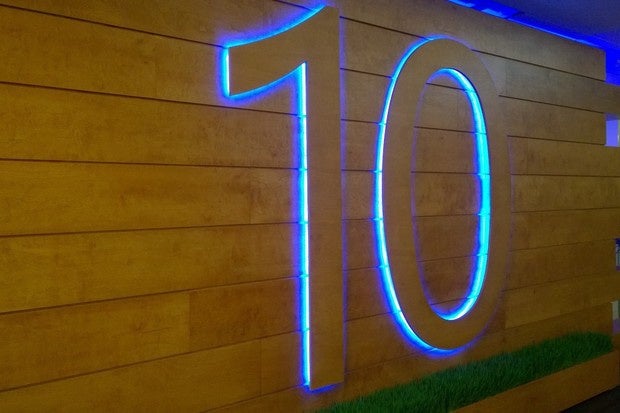 Microsoft is hanging a lot of Windows 10 on a single phrase: "supported lifetime of the device."
That line, which Microsoft has been using since January, should, when the company eventually decides to tell customers what it means, unlock answers -- answers to questions about Windows 10 that have arisen because this year's new OS is so different from its forerunners.
Questions like: How long will users receive free feature and functionality updates, and the free upgrades that Microsoft keeps talking about? And how long will users receive free security updates, the patches that Microsoft issues to plug the inevitable holes in its software?
What they've said from Redmond
As a recap, here's what Microsoft has said so far about the magic phrase.
"This is so much more ... than a free one-time upgrade," said Terry Myerson, who leads the operating systems group, in January while announcing the unprecedented free offer. "Once a device is upgraded to Windows 10, we will be keeping it current for the supported lifetime of the device [emphasis added]."
Then last Monday, Myerson added the phrase to security in a blog post that also revealed the OS's July 29 release date. "And Windows 10 provides the most secure platform ever, including Windows Defender for free anti-malware protection, and being the only platform with a commitment to deliver free ongoing security updates for the supported lifetime of the device [emphasis added]."
New phrase, new regime?
The phrase is not only new to discussions about Windows, but the fact that it even came up signals that the old regime of support won't apply to Windows 10.
How about another recap?
For decades Microsoft has provided free support for each edition of Windows for a 10-year stretch. The first five, called "Mainstream" support, consists of both security patches and non-security updates, with the latter almost always limited to bug fixes. During the second five-year span, dubbed "Extended" support, Microsoft delivers only security updates.
While the 10-year support policy wasn't changed when Windows 8 launched in 2012, Microsoft did alter what it gave users beginning with 2013's Windows 8.1. Then, Microsoft also tossed new features and functionality into the free update barrel.
Because Microsoft's been applying the "supported lifetime of the device" label, increasingly so, the suspicion is that it's planning to change its long-running 10-year support practice.
"Before, you got 10 years of support, then the 5 + 5," said Wes Miller, an analyst with Directions on Microsoft, referring to Mainstream and Extended support. "We can reasonably assume that [with Windows 10] it's something less than 10 years, possibly less than 5."