Microsoft could write off billions on Nokia deal as early as Wednesday
Microsoft could announce a write-off of a big part of its 2013 Nokia acquisition as early as Wednesday.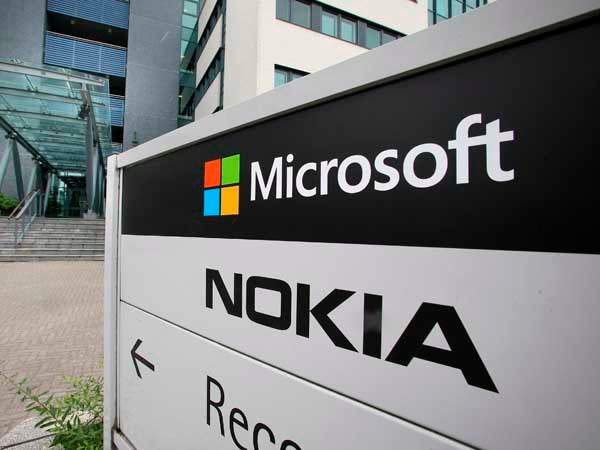 Credit: REUTERS/Markku Ruottinen/Lehtikuva
Microsoft could announce a write-off of a big part of its 2013 Nokia acquisition as early as Wednesday.
The write-off was first signaled in late April, when Microsoft warned investors that the smartphone division was at an "elevated risk of impairment."
"Impairment" is a term used to describe the situation when the market value of a business is less than what's carried on the books. In such scenarios, corporations are required to balance accounts by taking a non-cash charge to the tune of the difference.
"Declines in expected future cash flows, reduction in future unit volume growth rates, or an increase in the risk-adjusted discount rate used to estimate the fair value of the Phone Hardware reporting unit may result in a determination that an impairment adjustment is required, resulting in a potentially material charge to earnings [emphasis added]," the company stated in an April 23 filing with the U.S. Securities and Exchange Commission (SEC).
The Nokia acquisition was one of the last moves made by former CEO Steve Ballmer, who stepped down in February 2014. The deal, revealed the previous September, has been both acknowledged by analysts as necessary to remain a player in mobile, and criticized for its inability to improve Microsoft's fortunes in the smartphone market.
Current CEO Satya Nadella was reported to have opposed the acquisition.
The last time Microsoft wrote off a big chunk of an acquisition was in mid-2012, when it took a $6.2 billion charge related to the purchase five years before of aQuantive. Microsoft bought the online marketing company for $6.3 billion, at that time its largest-ever deal.
Ironically, on Monday Microsoft effectively exited the online advertising business -- with the exception of ads placed in its Bing search results, which it will continue to sell -- by striking a deal with AOL.
AOL will assume all sales responsibilities for display, mobile and video ads in the U.S. and eight other markets, including the U.K., Canada, Germany and Japan. Some 1,200 employees in Microsoft's advertising group will be offered jobs at AOL, according to reports by Bloomberg and the Wall Street Journal (subscription required).
In return, AOL will make Bing the default search engine across its sites, including the Huffington Post and TechCrunch, and evict Google.
The Nokia write-down could be made public with a filing to the SEC as early as Wednesday, the first business day after the end of Microsoft's fiscal year, which runs through June 30.
In 2012, Microsoft announced the $6.2 billion charge related to the aQuantive acquisition on July 2, also the first business day after the Redmond, Wash. company closed its fiscal year.