Meet Cortana: The ultimate guide to Windows 10's helpful digital assistant
Windows 10's Cortana digital assistant is pretty darn easy to use, but she becomes even more powerful with some tinkering.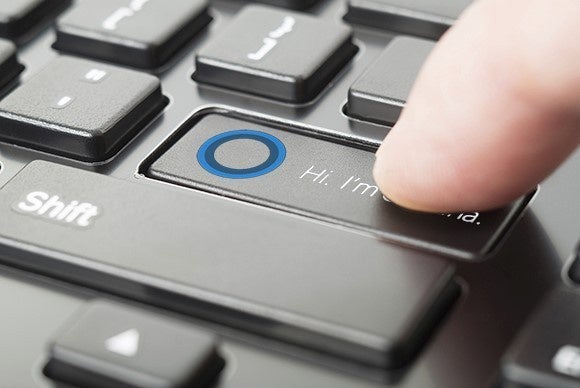 So long, search. Windows 10's file-scouring functions have been assumed by Cortana, Microsoft's smart, sassy digital assistant, which debuted with roaring success on Windows Phone 8.1.
But Cortana does a lot more than simply poke through your local documents. This virtual assistant lives up to its title: setting reminders, tracking your schedule, surfacing news she thinks will appeal to you, personally, and a whole lot more, powered by Bing and Microsoft's machine learning in the cloud. Cortana's no search slouch either, responding to your voice and understanding natural language commands like "Find my pictures from June."
And if you try to get clever, Cortana isn't afraid to joke right back.
Cortana's pretty easy to use in Windows 10 after a quick initial setup, but her bag of tricks runs deeper if you dive into the digital assistant's more advanced features. Here's everything you need to know about Windows 10's Cortana digital assistant, from basic training to tips and tricks, derived from the near-final Windows 10 preview build 10240.
Training Cortana
To get the most out of Cortana, you need to tell her about your interests. (Jump to page 2 if you're just interested in seeing what Cortana can do once the assistant's set up properly.)
The first time you click the search area in the Windows 10 taskbar, Cortana will pop up and ask for a few basic permissions--voice and digital inking recognition, access to your location data, et cetera--as well as the name you'd like her to call you. Answer each as you see fit, though be warned: Cortana's at her best when you give Microsoft more of your information, much in the same way Google Now is most useful when you're tapping into Google's full range of services.
The basic setup shouldn't even take a minute. After that, you can fine-tune Cortana's knowledge of you--or slap blinders over Microsoft's eyes--via Cortana's Notebook.
Open Cortana, click the "hamburger" menu icon (three stacked horizontal lines) in the lefthand column, and select Notebook. From there, you'll see a slew of submenus.
Inside About me you'll find options to change what Cortana calls you, as well as set specific "favorite" locations. When you create a new favorite location, you search for the address, then give it a nickname and optionally identify it as Home or Work. Afterward, Cortana associates that address with that nickname/identifier when you're asking for directions, setting reminders, etc.
Connected accounts lets you tie Cortana into third-party services--currently just Office 365.
Settings is where you control how Cortana behaves. Here, you can disable Cortana completely, enable/disable Bing Safe Search filtering, allow her to listen for you to say "Hey Cortana" to hop into action, decide whether to allow her to look for tracking information (for flights, packages, hotel reservations, etc.) in the other Microsoft services you use, and manage the data Cortana and Microsoft store about you in the cloud.