Matchmaking app Tinder is tech's answer to 'How I Met Your Mother'
Tinder started as a dating app, but the startup's founders have plans for social network domination.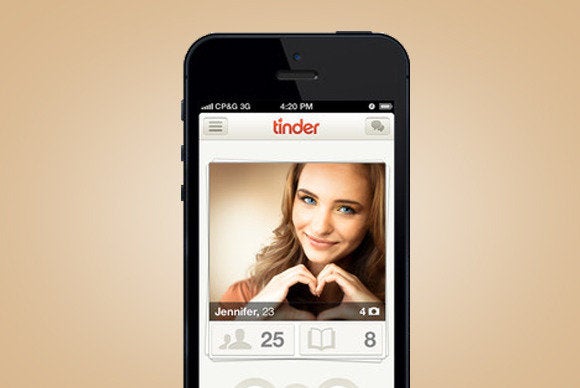 "Let me tell you the story of how I met your mother," a father tells his young son, gazing misty-eyed into the distance as he relives the experience. "It was on the iPhone app Tinder. We both swiped to the right."
Welcome to courtship in the 21st century, where you find a date by sifting through a stack of Facebook profile photos. Swipe to the right if you find the person attractive. Swipe to the left to send them off to the discard pile. That's the basic functionality of the free iOS app Tinder, which launched six months ago and has quickly amassed a following of 20-something singles looking for love (or a one-night stand).
How it works
The app uses your location to find other Tinder users around you and offers them up in a series of photos. If two people find each other attractive, they can message each other through the app. Tinder boasts 5.3 billion profile ratings (or number of times people have agreed to connect) and 56 million matches, so maybe there's something to it.
"There's not really a stigma associated with Tinder," says Justin Mateen, one of Tinder's cofounders. "Dating apps in the past made you fill out a daunting form, and that process makes you feel desperate. With Tinder, our users don't feel that at all."
You sign in to Tinder using your Facebook account, which presumably proves that you are legit. The app also mines your profile info to tell people whether they have something in common with you. But really, Tinder is about looks.
"Our goal is to emulate the way the real world works," Mateen says. "The first thing you notice about someone is their physical appearance. Once you start engaging with them, you look for commonalities like mutual friends or mutual interest, which both help establish trust."
Tinder's popularity has spawned a subphenomenon: a slew of blogs that expose the app's worst offenders. Preserved in the their posts are memorably bad pickup lines, weird obsessions, and grammatical errors galore.
Sarah Dailey runs one such blog, TinderLines. The 23-year-old started the site after signing up for Tinder six months ago and being deluged with both terrible and creative pickup lines. Tinder users take screenshots and submit their best (and worst) encounters on the app, so beware: Your cheesy or creepy Tinder behavior could become blog fodder. Dailey thinks the app is "hilarious and entertaining," but says it requires the right attitude. Tinder is anything but serious.
"I think someone looking to meet their future husband or wife who saw TinderLines would likely be pretty turned off to the idea of Tinder," Dailey says. "However, that doesn't seem to be what people use Tinder for. I've actually gotten emails from people saying that they signed up for Tinder after seeing my website."