Low end theory: Apple could do better to price its products more evenly
Apple's lineups are plagued with low-end models that just aren't worth the money.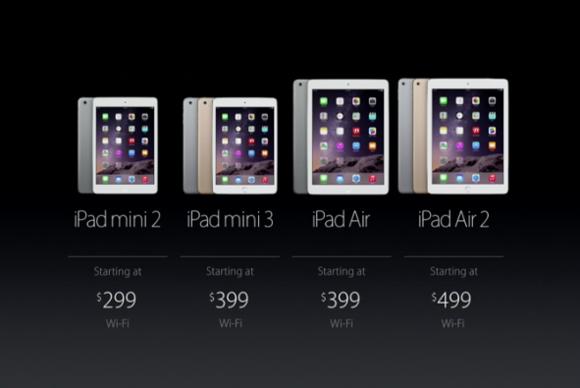 When Apple announced the new lineup of iPads and Mac minis last week, I noticed a disturbing trend. We're used to Apple making the best products in every category and charging appropriately for them. When people complain to me that you can get Windows computers for less, I point out that you can't get comparable Windows computers for less.
But if you look across Apple's product lineup, many of the low-end offerings really stands out--and not in a good way. Many of them come across as unnecessarily hobbled devices, and while there might be a few instances where they'd be serviceable, I can't see myself recommending any of them. In fact, they remind me of Road Apples, devices Apple used to sell back in the 1990s that were underpowered, not upgradeable and soon terminated.
Skewed lineups
The base 21-inch iMac, for example, features a MacBook Air-caliber 1.4GHz processor and a Air-caliber videocard without the speed benefit of the Air's flash drive. These specifications might be OK, except for the fact that the iMac lineup is so lopsided. The difference is much more marked between the base 21-inch iMac and the midrange model than between the midrange and high end, despite the fact that the price difference is the same.
The base Mac mini features the same processor as the base iMac and only 4GB of RAM. The next model up almost doubles the processor clock speed, and does double the RAM and hard drive space for $200. The high-end model only gives you 0.2GHz more in clock speed and a Fusion Drive instead of a standard drive, but will set you back an additional $300.
Then there's the lineup of new iPhones and iPads. When Apple announced the new iPhones would ship in 16, 64 and 128 GB configurations, I thought it might have been a temporary fluke. But now the 2014 iPads ship in the same configuration. As someone who owned the limited-run 4GB original iPhone for two years, I know a thing or two about managing storage space, but a 16GB device in 2014 should really be offered at a discount.
In the past I've gone so far as to defend the 8GB iPhone 5c because, believe it or not, there are some people out there who mostly want the "Phone" part and not the "i" part. Personally, I'd rather squirt Sriracha sauce into my ears than talk on the phone--I was 24 hours into enjoying my iPhone 6 before I noticed the phone part had not actually activated yet. But I know these people who want their smartphone most for the phone part actually exist. Still, while 8GB might once have been acceptable if you're only interested in downloading a handful of apps, now that iOS updates want upwards of 5.8GB (what iOS 8 wanted on my iPhone 5s to update over the air), 16GB is a stretch and 8GB is a snapped rubber band. In fact, storage space may be the leading reason why iOS 8 has had a slower adoption rate than previous releases.