Los Angeles tests gunshot sensors on light poles
City uses LED lights as platform for future smart tech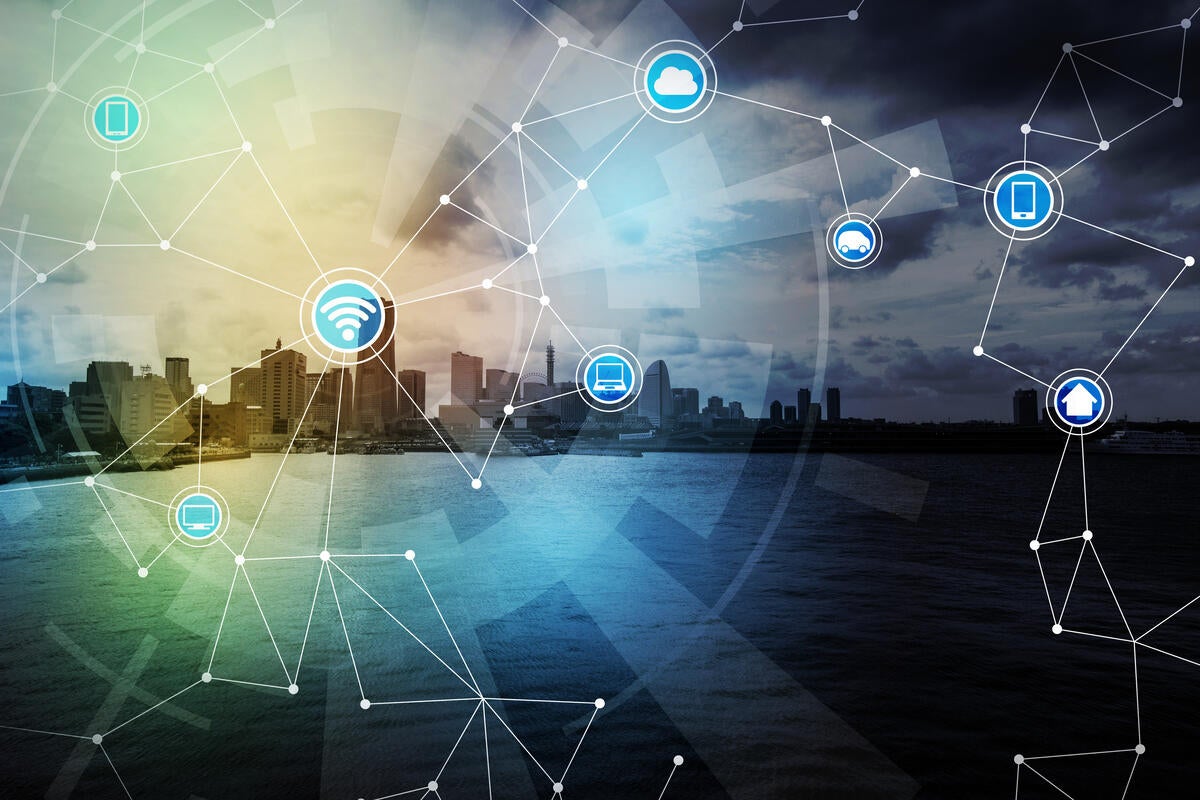 Los Angeles is testing sensors attached to streetlights to wirelessly detect gunshots and other noises, and may expand the service to include sensors to recognize air pollution and earthquakes.
Dozens of cities globally, including New York, began monitoring gunshot sounds with sophisticated rooftop sensor technology that measured two to three feet in length more than a year ago. However, newer sensors to detect gunshot sounds that are being tested by L.A. are smaller, about 1.5 inches in diameter, and can be placed farther apart, on a light pole every 10 blocks, according to Ed Ebrahimian, director of the city's bureau of street lighting.
These gunshot detection sensors are being tested on some of the 25,000 poles that already have wireless controllers installed for turning city streetlights on and off remotely and for monitoring, he said. "Now we're taking the next step with gunshot detection sensors and working closely with Philips," the manufacturer, he said.

Philips Lighting Los Angeles has launched a pilot project to add sensors for noise, including gunshot sounds, to streetlamps where wireless controls have already been installed.
"We can easily connect [the gunshot information] with 911 and instantly detect gunshots in high crime areas," Ebrahimian said. "With 911, we can send police cars to a location in minutes. If we can send a car five minutes earlier and save someone's life, we've done our job."
The light pole controllers can also be equipped with inexpensive sensors for general noise levels and have been tested successfully next to an elementary school where peaks in noise were detected when school children were outside. Sensors to detect earthquake tremors, pollution and moisture are also under consideration, Ebrahimian said.
"Our first phase is to have sensors without cameras, but really the sky's the limit" on what can be detected, he said.
L.A. police already use cameras in high crime areas, but that information is handled on a separate network infrastructure from the city's streetlight network, he said.
L.A. already has seen energy and repair savings by installing LED lighting on 170,000 of the city's 219,000 streetlights. For that project, begun in 2009, the city spent $65 million to retrofit older streetlights with efficient LED lights. Some of the newer models are expected to last up to 15 years. About $9 million a year has been saved in energy costs, Ebrahimian said.
The city has also seen a dramatic drop in streetlight maintenance in the shift to LED, going from 24,000 repairs before the program started down to 10,000 last year.