Looking back on 2015, Microsoft's biggest year ever
Windows 10, new devices and a new outlook on the market make for an exciting year
With major product announcements and a number of big bets on the future, 2015 is in the running to be one of Microsoft's most important years on record.
Topping it was the launch of Windows 10. First previewed a year earlier, 2015 was the year we finally got to see the new operating system in full. Microsoft unveiled key features, including its virtual assistant Cortana reaching beyond Windows Phone and onto the desktop, and its new Edge web browser.
Windows 10 also brought a new Windows Universal App Platform that lets developers build one app that works across Windows 10 Phones, tablets and computers. It's part of Microsoft's play to try and raise the number of apps available for Windows 10 tablets and smartphones by tempting developers with a build once, deploy everywhere strategy.
Since it launched in July, Windows 10 has seen massive adoption. Not everybody likes everything about it and Microsoft has made its share of missteps, like keeping details about what personal information was sent from the OS to its servers under wraps until well after users raised privacy concerns about it. But overall, it has been very positively received.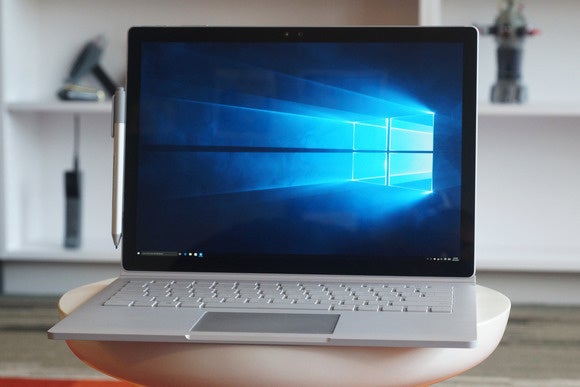 Gordon Ung
Microsoft's Surface Book is the company's first laptop — and a departure from its past strategy.
One of the most unexpected moves of the year was Microsoft's entry into the laptop computer business with the Surface Book. For years, Microsoft has relied on partners like HP, Dell and Toshiba to produce laptops — and they aren't out of the picture — but with its own machine it's attempting a bit of Apple's successful business model, directly selling the computer it thinks customers want.
The machine has a powerful keyboard with some serious computing power that has a detachable touchscreen, which can serve as a tablet. Early reviews are favorable, and the device is definitely cool. But its premium price and somewhat awkward design don't lead me to believe that it's a slam-dunk for widespread consumer adoption beyond Microsoft's die-hard fanbase.
In the smartphone space, the year was one of contraction. Microsoft laid off thousands of people from its phone hardware division and saw its market share decline from 2.7 percent to 2.2 percent, according to IDC estimates.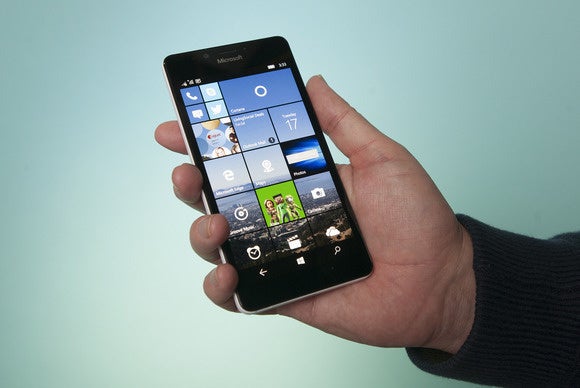 Rob Schultz
The Lumia 950 is Microsoft's flagship Windows 10 smartphone. It's a snazzy piece of hardware, but still hurt by the mobile operating system's lack of apps.
During the year, it released the Lumia 950 and 950 XL flagship phones that were supposed to help drive Windows smartphones back towards relevance. Reviews for the phones are good and it packs some cool, whiz-bang features, like the ability to use iris recognition to unlock the device, but the biggest drawback is a familiar one for Windows smartphones: the small selection of apps.