LG's G Watch Urbane brings all-metal luxury to Android Wear watches
The specs look identical to the G Watch R, but just look at the new upmarket aesthetics.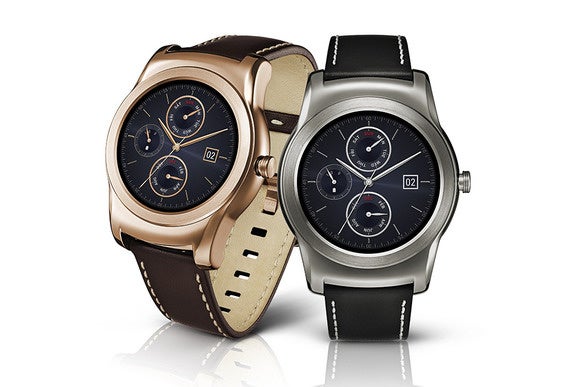 The world's best-looking Android Wear line-up is about to get classier. On Monday LG announced the G Watch Urbane, an all-metal follow-up to the G Watch R, which I deemed the best Android Wear watch around--if only on aesthetics alone.
LG isn't talking pricing until Mobile World Congress (the first week of March), but we can assume the Urbane will command a premium that matches its formal-fancy vibe. Where the G Watch R looks like a sporty chronograph, the G Watch Urbane looks like something you'd slip on to impress a date at the Bellagio.
OK, it's certainly not a Rolex or a Patek Philippe. But the G Watch Urbane does look swanky relative to so many earlier Android Wear watches. I mean, seriously, who in their right mind would pick the Moto 360 over this, price notwithstanding? The G Watch Urbane has a thinner package than the G Watch R, and uses that essential circular display, whereas the Asus ZenWatch, while sophisticated looking, looks more gadgety with its rectangular design.
Why this matters: Don't be fooled into thinking the G Watch Urbane is a direct response to the upmarket challenge of the imminent Apple Watch. Android Wear watches are not direct competitors to the Apple Watch, because neither Android nor iOS users give a damn about what's for sale in the opposing camp.
No, the G Watch Urbane matters because Android Wear manufacturers are still trying to unlock the code of user satisfaction. Android Wear watches haven't sold very well, so now the pressure is on to deliver designs with more consumer appeal. The Moto 360 has sold better than any other Android Wear watch, and now it looks like LG is trying to offer an even more upscale circular design that will appeal to men and women, both.