LG Watch Urbane 2nd Edition: My first 18 hours with LG's Android Wear watch-phone
Yep, the latest Watch Urbane makes voice calls. Performance has been spotty, but there's no disputing this is the most feature-packed Android Wear watch around.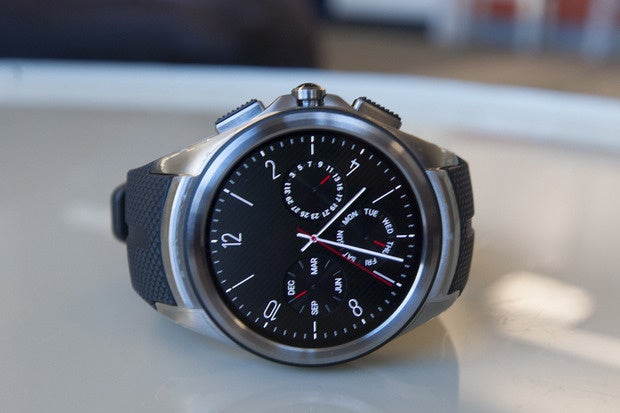 Credit: Rob Schultz
Another week, another incremental addition to Google's Android Wear smartwatch line-up. Indeed, you'll be excused if you have trouble identifying one Wear watch from the other. The latest entry, announced Thursday for $200, is the LG Watch Urbane 2nd Edition, and its highlight feature is cellular connectivity care of AT&T.
That's right: You can use the Urbane 2nd Edition to send and receive voice calls directly from the watch—with no smartphone tethering required. I've been using the watch for less than a day, and can testify that, yes, the watch can be used as a standalone phone. It just hasn't been a totally reliable experience.
When the Urbane 2nd Edition is paired with my Nexus 6P, voice calling from the watch adheres to the basic Android Wear experience. I can say "OK, Google" into the watch, prompt Wear to call a contact, and the watch will dial accordingly. People on the other end of the line report extremely clear call quality. So there's that.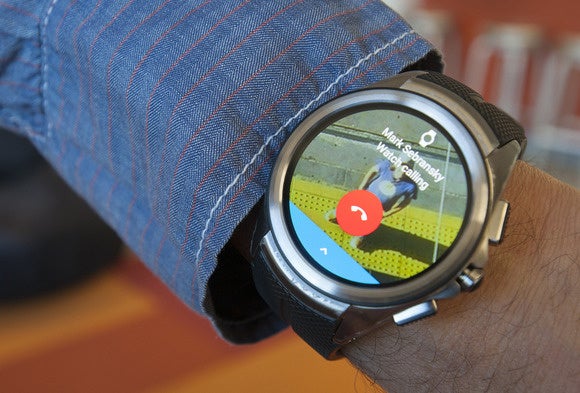 Voice calls do, in fact, work. It's just tough to get them started when the Urbane 2nd Edition lacks a Bluetooth connection. Credit: Rob Schultz
But as is the case with every other watch-phone available today, from the perilously precocious Galaxy Gear to the Apple Watch, the Urbane 2nd Edition's speaker just can't deliver a great voice-call experience on the receiving end. Even at max volume, the speaker can't cut through much ambient noise, and the sound quality is crackly and distorted. Granted, this is state-of-the-art for all watch-phones. Please know that going in.
Google? Are you there?
But there's an even bigger problem: The whole self-sufficient watch-phone promise breaks down when the Urbane 2nd Edition isn't tethered to my smartphone. Yes, the SIM is working, and the watch still sends and receives voice calls, but dialing by the "OK, Google" voice prompt has failed about 9 out of every 10 times. Instead, to make a call, I've had to drill into Android Wear's Contacts menu, pick a person to call, and follow menu prompts. (That said, receiving calls works perfectly fine.)
The "OK, Google" problem persists even when the Urbane 2nd Edition has a live Wi-Fi connection, which, in theory, negates the need for Bluetooth tethering entirely, and should preserve all "OK, Google" cloud connectivity. Choking on the voice prompt, Android Wear issues a "retrying..." message. Then "trying again..." and finally "still trying..." before issuing a "Disconnected" alert. And amid all of this, the watch still reports that my Wi-Fi connection is active.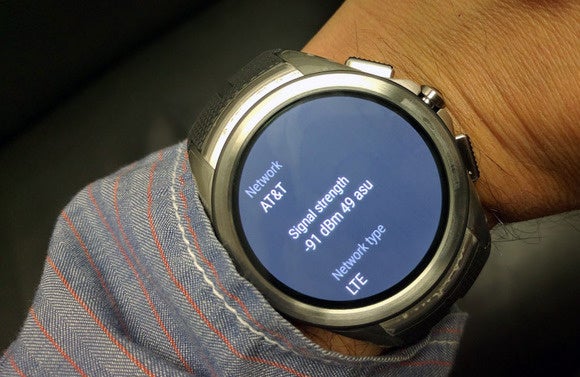 Yep, that would be an AT&T signal, present and accounted for. Credit: Jon Phillips