Lenovo reveals the Flex laptop series, a pair of new Yogas, and the Flex 20 all-in-one PC
Each of four new PCs will feature fourth-generation Intel Core processors (aka Haswell)
Lenovo makes more noise at IFA today, announcing two new ThinkPad Yoga models, the Flex thin-and-light series, and the Flex 20 portable all-in-one PC. Each of four new PCs will feature fourth-generation Intel Core processors (aka Haswell), but the Lenovo Yoga 2 Pro is the most interesting, thanks to its 13-inch display that delivers an eye-popping resolution of 3200-by-1800-pixels.
Yoga 2 Pro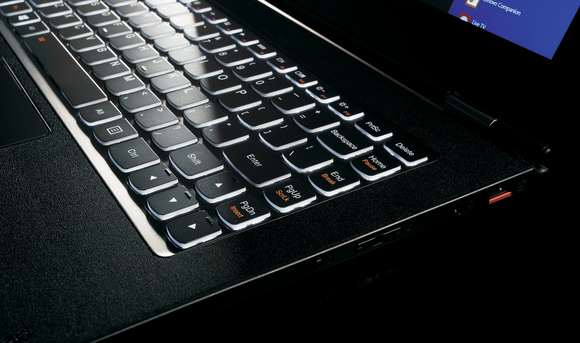 The Yoga 2 Pro feature's the now-familiar dual-hinge design that allows the display to be oriented into four modes: Tent, stand, tablet, and laptop. But unlike previous models, this one will boast a 13-inch multi-touch display with native resolution of 3200 by 1800 pixels. The new chassis is also thinner and lighter than previous models, measuring 0.61 inches thick and weighing 3.06 pounds.
Processor choices will range up to a Core i7 with integrated graphics, coupled with up to 8GB of DDR3 memory. Storage options consist of 128, 256, or 512GB SSDs, and I/O ports include one USB 3.0, one USB 2.0, micro HDMI, and an SD/MMC card reader.
The Yoga 2 Pro will be available in October at prices starting at $1100.
ThinkPad Yoga

Many corporate IT departments eschew Lenovo's consumer-oriented IdeaPad product line, a policy that left a lot of suits disappointed that they couldn't pack the earlier IdeaPad Yoga 11S or Yoga 13 in their briefcases.
That barrier should disappear with the ThinkPad Yoga, a rugged convertible featuring a magnesium-alloy shell, a 12.5-inch Gorilla Glass touchscreen, and a "lift-and-lock" keyboard that automatically retracts the keyboard to present a flush surface when the notebook is placed in tablet mode.
The ThinkPad Yoga will be available with Intel Core i3, Core i5, or Core i7 CPUs and up to 8GB of DDR3/1600 memory. In spite of its 0.74-inch thickness, the machine will be outfitted with a 1TB hard drive as standard equipment, with a 256GB SSD as an available option. The ThinkPad version of the Yoga will be limited to 1920 by 1080 resolution, but it will be available with an optional Wacom pen digitizer. It will also get a better collection of I/O ports, including two USB 3.0 ports and a four-in-one card reader in addition to mini HDMI.
The ThinkPad Yoga will be available in November at prices starting at $949.
Lenovo Flex 14/15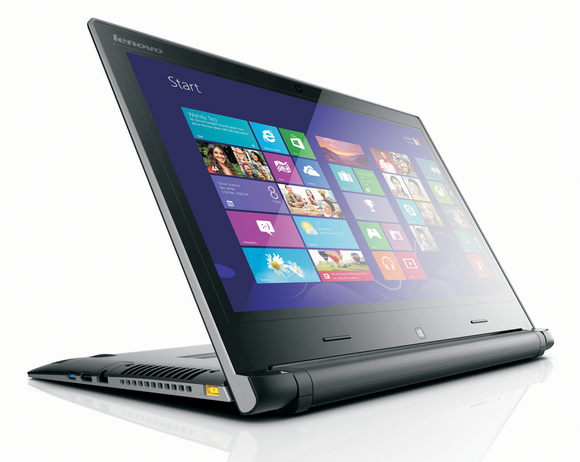 It's easy to mistake the Lenovo Flex, available in 14- and 15-inch configurations, for the Yoga series, but there's a key difference. The display on the Flex series pivots only 300 degrees. You can position it to face forward to watch a movie or make it easier to use the touchscreen, but you can't pivot it into tablet mode.