Laptop vs. tablets: how they compare for true productivity
When the Surface Pro 3 launched, Microsoft made a bold claim: This is the tablet that can replace your laptop.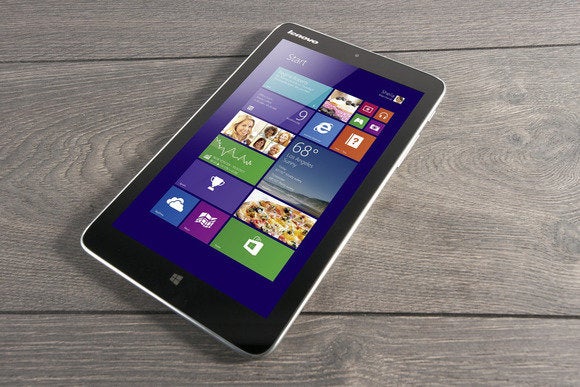 When the Surface Pro 3 launched, Microsoft made a bold claim: This is the tablet that can replace your laptop.
Really?
We set out to test Microsoft's assertion for not just the Surface Pro 3, but for all tablets. We looked at more than 700 tablets and 2,000 laptops, digging into the specs that make a difference, like RAM and storage, display size, battery, and connectivity.
Of course, for power users such as software developers, pro video editors, and serious gamers, there's still only one no-compromise mobile device: the laptop. Until tablets get more responsive keyboards and support fully featured applications, the physical specs don't matter.
But that's not to say tablets aren't catching up. Let's take a look at the data.
RAM: Laptops start with much, much more
Even casual users might notice a lack of RAM. The less RAM a device has, the more often it will need to dump old information from its memory. You'll see this when you return to an old browsing tab or jump from a game to email and back. Less RAM means these apps will need to refresh more often--a minor nuisance that can become particularly irritating to the avid multi-tasker.
Here's a look at the RAM included in 50 recent laptops. Note that today's laptops tend to start with 4- to 8GB of RAM, enough to store information from several applications at once.
In contrast, many top tablets have 1GB of RAM or less. Another group of tablets clusters at 2GB of RAM, but only a notably smaller subset exceeds that.
The Surface Pro 3's 4GB of RAM is actually a solid amount for a tablet, but nothing special next to what most laptops provide.(Note that flash memory can help out when RAM runs out, but it is slower.)
RAM winner: Laptops
Storage: Laptops easily prevail
A device's internal storage determines how much stuff you can cram into it, from photos to music to high-definition videos.
Currently, most tablets come standard with between 16- and 64GB of space. A few come in variations with 128-, 256-, or 512GB, but you'll have to pay a handsome sum for those. For example, a 512GB Surface Pro 3 will run you nearly $2,000.
Here's a plot of entry-level tablets' storage vs. price. Note how the vast majority are clumped below 50GB, and that MSRP is strongly correlated with the storage amount.