Land's End, from the creators of Monument Valley, coming exclusively to Samsung Gear VR
Land's End will drop you inside of a dreamy, puzzle-filled land much like Monument Valley.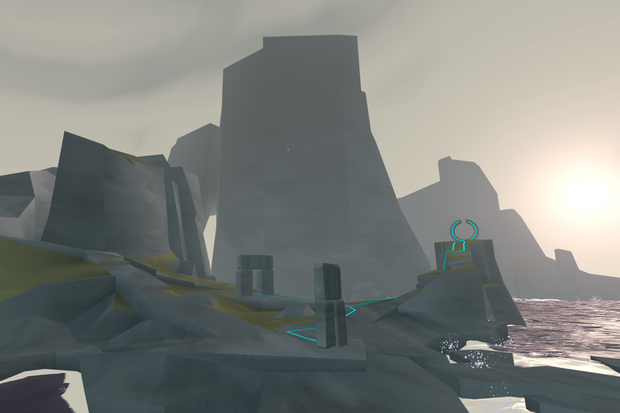 Credit: ustwo
Imagine going inside of Monument Valley, the dreamy and well-regarded mobile puzzler.
That's what inspired the studio behind Monument Valley, ustwo, to create its first title for virtual reality headsets like the Samsung Gear VR.
According to a preview the studio provided to Wired, the game makers said they wanted to re-imagine what it would be like to play Monument Valley from inside the game.
However, the team quickly decided they couldn't copy the same approach as Monument Valley, which focuses on sharp, 180-degree turns that don't properly translate to a virtual world.
"It's great when you're looking at the iPad, but it's slightly vomit-inducing when you're in VR," Dan Gray, a producer for Land's End, told Wired.
To mitigate that, the team re-thought how the game should play. They came up with a 360-degree world that keeps much of the same aesthetic of Monument Valley. You must play through a shipwreck and solve puzzles in order to find your way out of each situation.
The game shows a lot of promise, and offers a nice break from other titles that are focused on first-person shooters and other high-intensity action.
Land's End is set for release on Oct. 30 and will be available via the Oculus store on Gear VR.
Why this matters: Seeing a studio behind a wildly successful mobile game is an exciting development for VR gaming. The preview also illustrates how we're entering a new type of game, as designers have to think differently about game design in VR.