Ladies and gentlemen, welcome to the smartphone revolution
You say you want a revolution? The smartphone market as we know is about to be flipped upside down -- and there's no turning back from this kind of change.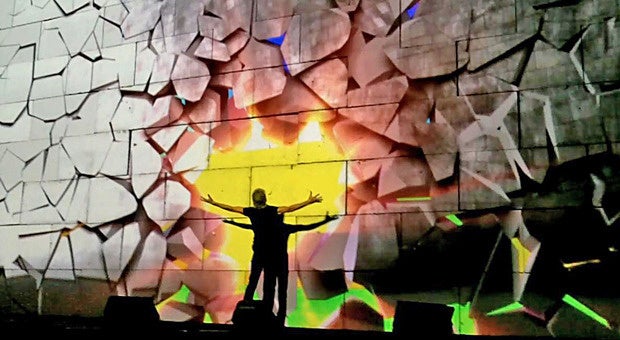 GabeMc/Wikipedia All in all, it's just another brick in the wall
And while the initial sticker shock may come as, well, a shock to some people, trust me: This is a good thing for consumers. Over the course of two years, you'll almost certainly end up paying less than you would have on those old bloated contract plans, even with the misleading smoke and mirrors of a lower upfront cost that accompanied them. And that's not even considering if you take the time to find an inexpensive prepaid plan, like the ones I mentioned before -- which are still widely available and still generally provide better deals than what the carriers themselves will give you.
But that's only part one of the revolution.
The smartphone revolution, part II: The battle of new phone cost
The other and equally important part is the price of the phones themselves -- and this is where things really start to get interesting.
We've been seeing an explosion of surprisingly decent affordable Android phones for a while now. Most of them have been budget-level to midrange devices, but even so, many provide admirable overall experiences -- like Motorola's new Moto G, which costs $180 to $220 and is honest-to-Goog more than enough muscle for the majority of smartphone users.
But the price drops are no longer stopping at that midrange level. Motorola is now also about to offer its new 2015 flagship Moto X phone for a mere $400. That's $400, unlocked and off-contract, for a beautifully designed and premium phone that promises to be one of the best all-around devices of the year.
That, my friends, is unheard of. And here's what's especially fascinating: That move -- along with the proliferation of the lower-end-but-still-perfectly-decent super-cheap smartphones -- is changing the way we think about mobile device pricing.
A year ago, the conversation surrounding Motorola's 2014 Moto X -- which itself was a bargain at the time, at $500 unlocked -- was that the phone was a particularly good deal. It was unusually inexpensive relative to the then-widely-accepted flagship phone norm.
This year, the conversation is taking a very different shape. It's something I've been noticing as I've worked on my review of Samsung's Galaxy Note 5 and tuned in closely to the public reaction to that device. The new Note is priced in the mid-$700-range (with slight fluctuations depending on where you buy it), which is not at all unusual for a flagship phone; in fact, last year's Note 4 was priced even higher, in the mid-$800-range off-contract, when it first came out.
Previous Page 1 2 3 4 Next Page