Kindle Fire Phone: Our first 5 days with Amazon's smartphone
Amazon's first foray into smartphones brings some interesting features to the table, but frequently stumbles over the small stuff.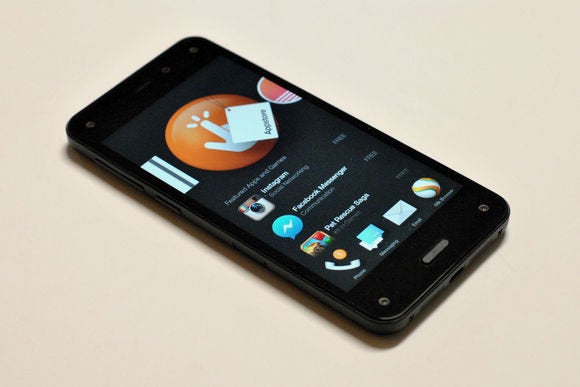 The more I use Amazon's Fire phone, the crazier it seems that Amazon is launching its first smartphone in 2014.
The smartphone market is now saturated with iPhones and Android handsets, and they've become so sophisticated that smaller competitors have little room for error. Just ask Microsoft and BlackBerry, whose respective platforms are constantly playing catch-up on features and struggling to gain market share.
Still, I get why Amazon wants to step into the ring. The Fire phone, which launches July 25, offers a direct pipeline into Amazon's library of videos, books, music and apps--more so than any other phone. It's also the easiest way to shop for physical goods on Amazon's website. Amazon already sells tablets and a TV set-top box for these purposes; a smartphone is the obvious missing link.
While I can see the eventual appeal of an Amazon smartphone, my first few days with the Fire phone revealed that it has too many first-generation blemishes and omissions compared to the polish of iOS and Android. Those blemishes make it harder than it should be to be productive with the Fire phone. And for a platform that's largely about media consumption, I wish the hardware did a better job at it.
Ahead of our official review, here's my initial thoughts about the Fire phone after spending the better part of a week using one.
Playing with Fire
The main reason to consider the Fire phone would be to get the most out of Amazon services, especially for Amazon Prime users. The phone includes a year of Prime service (normally $99), which gets tacked onto your membership if you subscribe already. The phone also includes Amazon's Kindle, video, and music apps, along with a store for Android apps. The idea is that you take the phone out of the box and have a vast library of free stuff to enjoy almost instantly.
But I tend to think of smartphones as communication and quick reference devices first, and media consumption devices second; in the time I've spent with the device, it's become apparent that the Fire phone doesn't do enough to shift that balance in its favor.
Although the 4.7-inch display is crisp and clear, especially outdoors, I found myself wanting a bigger phone while playing games, watching videos, and reading books. An extra-large screen would allow for a bigger battery as well, and while I haven't had enough time to thoroughly test the Fire phone's battery life, I generally needed to be mindful of usage to get through the entire day. Also, the Fire phone's stereo speakers were lacking in bass response, and made me pine for something like the HTC One's rich, front-facing speakers for music and videos.