Keen Home says its Smart Vent can reduce home energy bills, but some HVAC pros question the wisdom of closing vents
The objective is to redistribute airflow around the home, but some say the resulting changes in air pressure can damage central heating and cooling systems.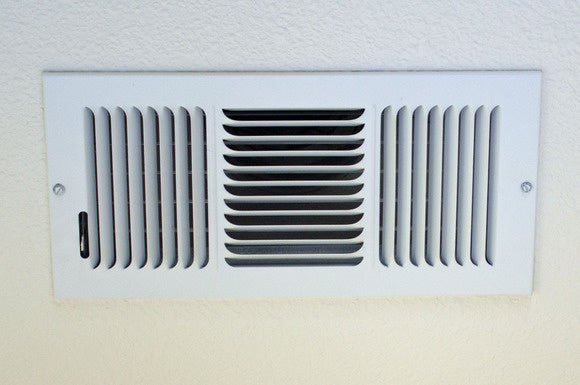 The typical HVAC register has a lever that can manually close off its air flow, but many HVAC professionals recommend against using it. Credit: Michael Brown
We asked Keen Home for comment on these issues, and a company spokesperson pointed us to a post on Medium (scroll down to "The downside of closing air vents (and how we solved it")), in which Keen Home's Nate Padgett acknowledges the potential problems raised in the Energy Vanguard article. But Padgett says that Keen Home's Smart Vents are equipped with sensors that automatically open in response to excess pressure at the vent, thereby avoiding the whole problem.
The company also sent us some information on research that it had commissioned, which concluded that this strategy is sufficient to prevent the type of build-up the Energy Vanguard article warns about (although it seems to us that automatically overriding the instruction to open the vent to close it in response to pressure buildup would defeat the purpose of closing it in the first place).
Keen Home's Smart Vent will be available online and at Lowe's home-improvement stores on Friday. You might want to consult with an HVAC professional before installing one in your home.