Jonny Evans: Wearable computing means the death of the smartphone
For wearables to really take off, they will have to cannibalise the smartphone, just as mobile devices have cannibalised the PC.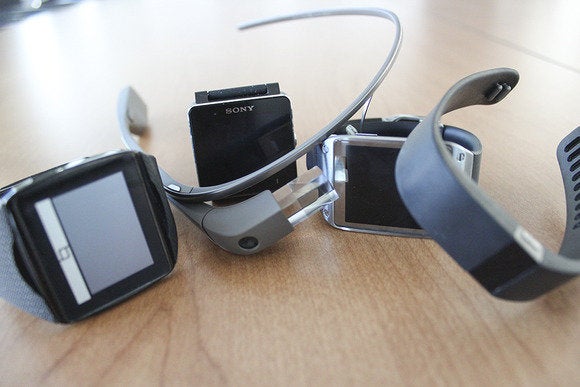 Wearables are the next big thing, analysts and industry watchers say. But are they right?
Take your pick of hyperbolic predictions: BCC Research forecasts that the wearables sector will grow to $30.2 billion by 2018; ABI Research anticipates that 485 million wearables will be sold annually by 2018.
That sounds incredibly positive, but BCC analyst Adam Weigold warns that in order for the industry to hit his firm's prediction, customers will have to feel that wearable devices offer "distinct advantages."
There's the rub. Wearables must be innately useful. They must deliver essential functions. Their existence needs to make sense. They have to supplant alternatives. In other words, these things can't be gimmicks.
At the same time, they have to work as fashion, something the tech industry has no experience in. Intel anthropologist Genevieve Bell told Stuff that existing wearables are "terribly literal" and lack "symbolic meaning." That's important, she said, since in general the things people wear "do symbolic work."
And while wearable computing devices must function as fashion accessories, it's a mistake to make them technology accessories. Not a fatal mistake — there's a strong accessories market. But to really snag mass-market adoption, wearables need to be essential and work as stand-alones.
Seen that way, the wearable devices we have seen so far have been gimmicks and are likely to be transient. "This market is going through a state of convergence and divergence. I predict that 90% of all wearables on the market right now won't exist in five years," said Carlos Rodarte, a business development adviser at PatientsLikeMe.
This is a market at a starting point.
Samsung has learned a little about wearables since it introduced the Gear smartwatch last year. That device didn't really go mainstream, though some technology fans couldn't resist it. I suspect Gear failed to take off because it's an accessory to a smartphone, rather than being a distinctive, stand-alone product.
There are signs that Samsung sees it this way too. The Korea Herald claims that the company is working with South Korea's SK Telecom to develop a "cellular smartwatch that doesn't require a supporting device." That suggests that Samsung hopes that by telling cash-strapped customers, "It's a phone, a smartphone and a watch," it can convince them that it's essential.
Google seems to have an accessory-led vision. Android Wear, its device platform for third-party devices, such as the Moto 360 smartwatch, is software designed to drive an accessory ecosystem. You have your phone and a family of accessories, too.
The big unknown is Apple. For years there has been speculation that the company will launch an "iWatch" as its take on wearables. But we don't know whether Apple really plans to play in this space. For months, the company has been hinting at big news this year. Wearables may be part of the plan — we have heard reports that the company has created a huge team that has been working on something for months.