ITU-T SG20 proposes recommendations to advance the development of global IoT standards
The move aims to help governments and businesses harness the opportunities by IoT.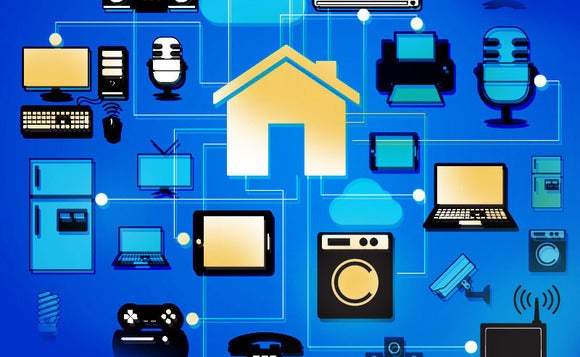 The International Telecommunication Union Standardisation Sector (ITU-T) Study Group 20 (SG20) meeting in Singapore has concluded with two proposed recommendations to advance the development of global Internet of Things (IoT) standards.
IoT was one of the buzzwords of 2015, especially since Gartner forecasts IoT services spending to top US$235 billion worldwide this year. In Singapore, IoT will be a cornerstone for its Smart Nation initiatives, including Smart Homes, Smart Urban Habitat, Autonomous Vehicles, and even Digital Healthcare wearables. To help governments and business harness the opportunities by IoT, the ITU-T SG20 was established to study and develop international standards, to enable the coordinated development of IoT technologies and their applications for smart cities and communities.
According to ITU-T SG20, the two proposed key recommendations could help governments and industries to take a bigger stride towards developing international IoT standards in the near future.
The first recommendation revolves around the common requirements and capabilities of device management in IoT. Since IoT devices and apps need to be correctly configured before they can operate efficiently through standardised interfaces and procedures, the first recommendation identified common parameters for remote activation, diagnostic, software upgrade and security management. The move hopes to enable a simpler and more efficient way of managing IoT devices and apps. This could pave the way for providing a common set of standards to facilitate the fast deployment of machine-to-machine (M2M) and IoT communications on a vast variety of devices.
The second recommendation is around the requirements of the smartphone as sink node for IoT applications and services. Given the proliferation of smartphones globally, the ITU-T SG20 recommended the requirements of the smartphone to act as a gathering point to collect IoT data such as monitored health parameters, device status, video and audio feeds. This is possible as smartphones can provide Internet connectivity for devices such as wearables and home monitoring devices. The smartphone is thus anticipated to be a key device in the IoT world.
The ITU-T SG20 added that the second recommendation could also potentially enable smart healthcare initiatives, such as tele-health or health monitoring on the go.
Hosted by the Infocomm Development Authority of Singapore (IDA) and organised by the ITU, the ITU-T SG20 meeting saw the congregation of about 180 participants from more than 20 ITU's Member States and more than 30 organisations at the Suntec Singapore Convention and Exhibition Centre. From 18 to 26 January 2016, delegates discussed about IoT standardisation areas including IoT devices and network requirements, interworking of IoT applications and services, signalling requirements for Next Generation Networks (NGN) evolution to IoT, and telecommunication systems infrastructure in smart sustainable cities.
The next ITU-T SG20 meeting is expected to be held from 25 July to 5 August 2016 in Geneva.