IT hears the siren call of free Windows 10 upgrades
Two-thirds of polled IT pros agree that the free upgrade makes them more likely to adopt the new OS.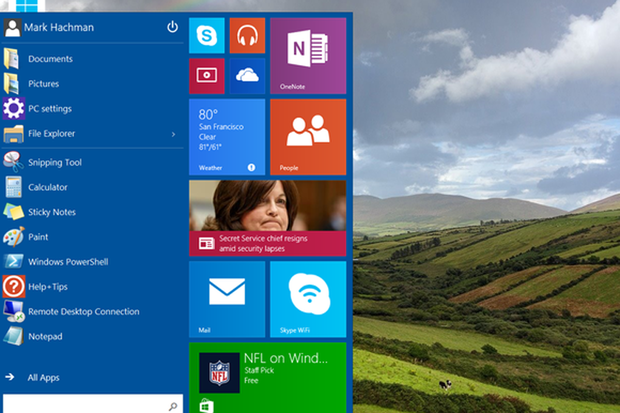 Even enterprise IT professionals are taken with Microsoft's free upgrade offer to Windows 10, according to a recently-released poll.
More than a third of 500-plus IT decision makers -- 37% -- surveyed by Spiceworks said that they are "much more likely" to upgrade PCs to Windows 10 because of the free one-year deal. Another 27% agreed that the offer makes them "slightly more likely" to upgrade.
Austin, Texas-based Spiceworks is an online community and resource for both IT professionals and the vendors trying to reach them.
"The whole notion of the free upgrade is very interesting to IT pros," said Sanjay Castelino, Spicework's head of marketing, in a Tuesday interview about the poll results and the company's own data, collected from users of its free tools.
Fifty-five percent of those surveyed said the free upgrade is an enticing Windows 10 "feature," second only to the restoration of the Start menu.
Castelino acknowledged that the free upgrade offer applied only to business PCs running a professional-grade SKU (stock-keeping unit), like Windows 7 Professional or Windows 8.1 Pro, but pointed out that those editions are widespread in the enterprise.
Devices equipped with Windows 7 or 8.1 Enterprise -- the SKU available exclusively to volume licensing customers -- are not eligible for a free upgrade. But because the vast majority of those machines are covered by existing Software Assurance agreements, which give customers upgrade rights, "free" also applies to them, albeit in a less direct way.
The attraction of the free upgrade may have contributed to the larger-than-expected number of decision makers who claimed that they would jump on the new Windows. Seventy-three percent of the respondents said that their organizations would adopt Windows 10 in two years or less, meaning they would shift some, but not all, machines to the new OS during that timeframe.
Using its own data on Windows 7's performance in its first two years after the October 2009 debut and the results from the survey, Spiceworks calculated that Windows 10 would reach a penetration rate of 73% and a market share of 17% within 24 months, both higher than Windows 7's stats. Penetration rate refers to the percentage of acquired new devices with a specific OS, while market share, the more familiar term, indicates the share of all PCs.
Industry analysts have generally been less optimistic about a quick enterprise roll-over to Windows 10 than Spiceworks' polling data showed: Gartner, for instance, has said that meaningful migrations to Windows 10 won't start until 2017 and not hit stride until 2018.
With the exception of the one-year free upgrade for Windows' professional SKUs, businesses can afford to take their time, within limits: Windows 7, the enterprise standard OS, doesn't drop off the support list until January 2020.