iPad buying guide: How to choose an iPad Pro, iPad Air, or iPad mini
These days, picking an iPad can be tricky, but here's the lowdown on which model is right for you.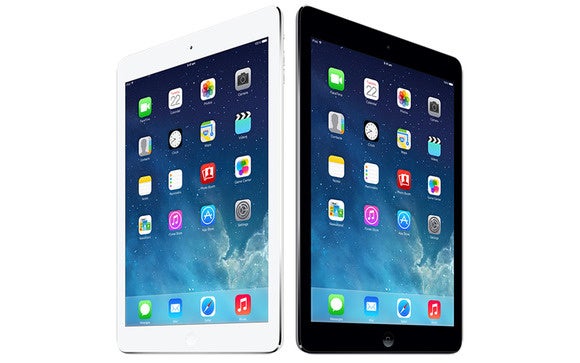 iPad Air. Credit: Apple
This is not a bad iPad by any means, but it is two-year-old technology, and for the same price as the 16GB model you can buy the 16GB iPad mini 4, which is faster and has more RAM. The best buy in the line is the 32GB model, which is $150 less than the iPad Air 2—but also has half the storage capacity. And you can't get more than 32GB of capacity in this model—if you want more storage, you'll need to buy a different model.
In general, we're reluctant to recommend that anyone buy an original iPad Air unless price is absolutely the biggest consideration, and even then, the iPad mini 4 is worth considering. Chances are good that many future iOS features will not include this device, so if you care about speed and a long device life, steer clear. On the other hand, the iPad Air has a big 9.4-inch Retina display and is perfectly suitable for everything but the most taxing productivity multitasking and the latest cutting-edge games.
Color options: Silver, Space Gray.
Storage options: 16GB ($399), 32GB ($449).
Cellular options: 16GB ($529), 32GB ($579).
Who it's for: Price-conscious buyers who want a full-size iPad and don't mind if it's a little slower than the mainstream model.
The low price leader: iPad mini 2
Like the iPad Air, the iPad mini 2 was originally released in 2013. As a result, it's slower and has less RAM than modern models. But it's the cheapest iPad by far, starting at $269. For that price, you get a light (three-quarters of a pound), small iPad that's got the same 2048-by-1536 resolution as the other iPad mini and iPad air models.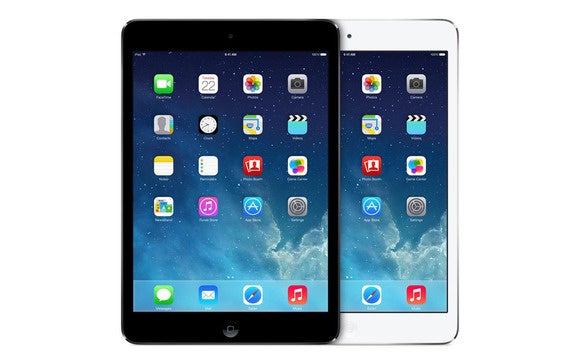 iPad mini 2. Credit: Apple
Yes, there are some concerns about buying a new iPad that's using two-year-old technology. Certainly if you were someone who was committed to cutting-edge games and multitasking between lots of productivity apps, this model might not be for you. But if there's someone in your life who just wants to play games, or surf the web, or check Twitter, this is a pretty great little tablet for a pretty great price.
Until this summer, when I switched to the iPad Air 2, my everyday iPad was an iPad mini 2, and I loved it. Yes, it's not as good as this year's models, but it's still pretty great.
As with the iPad mini 4, my only caution is for people who are older and are dealing with aging eyes or failing eyesight. My mother's first iPad was an original iPad mini, but she's much happier now with a full-sized iPad Air. The mini screen size is ideal for people with good vision.
Previous Page 1 2 3 4 5 Next Page