iPad app helps energy company prevent power outages
LG&E and KU Energy uses helicopters to get a birds-eye view of damages and potential problems that could bring down power. The challenge came when the pilots tried to document and relay the info inflight.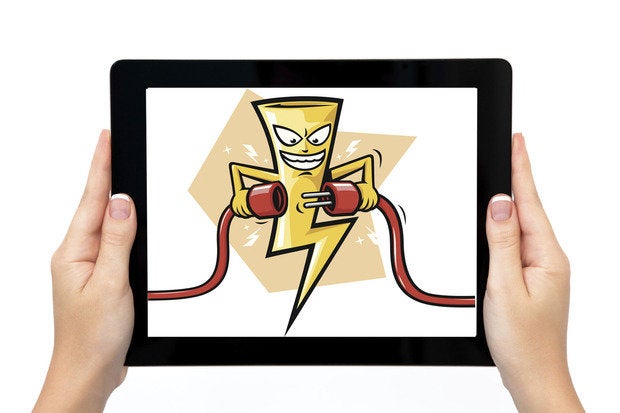 Credit: Thinkstock
At LG&E and KU Energy, patrollers in the Aerial Patrol Department spend 120 days a year in the air. Instead of needing to use trucks, ladders and cherry pickers, they travel by helicopter, looking for possible damage, overgrown vegetation or other problems that could cause a power outage along the 5,500 miles of transmission lines in the company's territories in Virginia and Kentucky.
During the fly-over, issues with transmission lines must be documented, which require patrollers to take hand-written notes and mark the locations on a paper map -- not an easy task while flying in a helicopter. "The co-pilot was taking manual notes at high vibration, challenging visibility and high speed," says Joan Ferch, director of IT development and support at LG&E and KU Energy. She says it was difficult to get accurate notes inflight and inefficient to spend time transcribing back at the office.
To save time and hassle for patrollers, the IT department at LG&E and KU Energy developed an iPad application for use inflight. During the design process, the company's project manager, business analysts and developers went for fly-alongs to better understand what the pilot and co-pilot were experiencing in order to build an efficient user interface.
iPads in the Sky
Now, while in the air, the co-pilot straps the iPad to his thigh and uses the application to record information over a cellular connection. The application shows a geospatial information system map (GIS) with an overlay of where transmission facilities are located. The patroller can track and annotate utility structures to make note of each one's location.
To identify problems such as woodpecker holes, deer stands or overgrown trees patrollers can choose from options listed along the side of the screen. After the co-pilot logs any transmission issues, operations employees on the ground view it in real-time and can start taking action. If the helicopter is flying through bad weather, the pilots can use voice mode to record comments hands-free and all data is saved locally in case the connection is lost.
"The specificity and accuracy is way better than manual input," says Marcus Torchia, research manager at IDC. "It reduces mistakes and there's a great amount of efficiency gained by having representation on the iPad."
The application also displays information about past issues with equipment or problem areas that could put the helicopter in danger within a 1,600-foot geofenced area, Ferch says. "It's even telling him what had been the worst issues with that equipment in the last 24 months so he could look to see if things had improved or if he needs to write more work orders," Ferch says.