iOS trumps Android in mobile shopping. So what?
Data may tell a tale of affluence, but there's more to iOS than wealthy consumers, say analysts.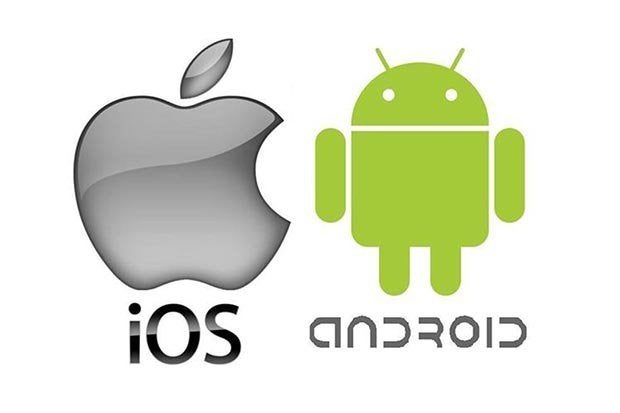 Apple iPhone and iPad owners again put their stamp on holiday sales in the U.S. last week, accounting for the bulk of revenue booked from mobile devices, several analytics firms said.
But the data those companies touted was, if not meaningless, certainly not revelatory, experts argued.
"It's well understood that iOS attracts more affluent consumers," said Ross Rubin, principal analyst at Reticle Research. "It would be more indicative of trends to see what percentage of their transactions they were doing on their mobile device versus their PC or at brick-and-mortar retail."
That wasn't what data firms like Adobe and IBM were trumpeting, though. Instead, both cast their numbers as part of the iOS-versus-Android battle, the two mobile OS ecosystem that are fighting, if not for global dominance -- Android won that in a landslide -- then for share in the U.S.
According to IBM, iOS-derived online sales accounted for 22% of the total online sales for Thanksgiving and Black Friday in the U.S., nearly four times that of Android's 6%.
Adobe's numbers were of a different cast: Of the 29% of sales tagged to online on Thanksgiving and 27% on Black Friday, iOS users drove 79% of mobile sales revenue while Android users generated 21% -- an almost-four-fold edge to the former.
The dominance of iOS on mobile sales generation was in contrast to its second-place status in ownership share among U.S. consumers. By comScore's latest data, Android powers 52% of all smartphones, iOS 42%.
But as Rubin said, it's long been a given that iOS, even though with a minority share -- globally, it accounted for just 14% of all device shipments in 2014 compared to Android's 82%, IDC said recently, and will fall by a few points between now and 2018 -- remains the preeminent mobile OS in the after-purchase economy. Independent app and mobile game developers, retailers, banks and others either first target iOS or failing that, create for it simultaneously with Android.
Data, whether app store revenue or app counts, has long tagged iOS as the top dog. As to the reasons why, well that's iffier, although the usual arguments stress, as Rubin put it, "more affluent consumers" above all others. Others have speculated that iOS device owners are more engaged with the app and Internet ecosystem, that iOS is easier to use than Android.
"More affluent consumers leads to more disposable income ,which leads to more spending," said Rubin of iOS. "There's good reason to speculate that Apple users are more likely to buy online because of a better experience, but we're not seeing hard evidence of that."
In fact, said Rubin, there's a counter argument to be made for Android. "Because they're less affluent, they're much less likely to own a PC and so more likely to do their online shopping from mobile," he said.