iOS 9 FAQ: Everything you need to know about Apple's new mobile OS
Do you have a question about iOS 9? We got you covered.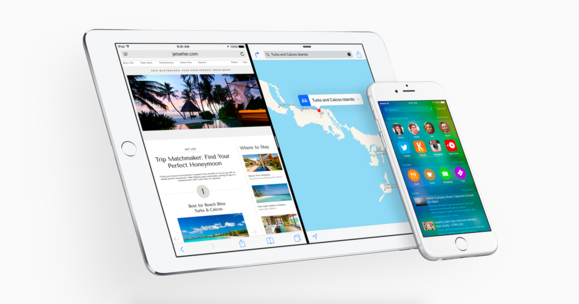 When you call "Hey Siri," you want to know your phone is listening to you. But with the new proactive intelligence in iOS 9, Siri will start to anticipate your desires before you even have a chance to ask. That's just one of the updates announced Monday at Apple's Apple's annual Worldwide Developers Conference. Rather than adding a ton of new features, Apple focused on refining the experience of using your device.
This time around, Siri can use your location, time, app usage and connected device data to forecast your needs. Several built-in apps get either updated substantially (Maps, Notes) or replaced entirely with more exciting alternatives (Wallet, News). And iOS 9 also brings two-apps-at-once functionalities to the iPad.
The basics
When is iOS 9 coming out?
iOS 9 will be available this fall as a free software update. But members of the Apple Developer Program can start tinkering with iOS 9 today and a public beta program will be available in July.
What devices will it run on?
iOS 9 will run on the iPhone 4s and later models (5, 5c 5s, 6 and 6 Plus); on 3rd generation iPads and later; on all iPad Airs; on all iPad Minis; and on 5th generation iPod Touch.
Give me the water cooler version of everything that's new in iOS 9.
Apple has massively improved and expanded several essential built-in apps and services. Most notably Siri is now running on steroids, and Maps has included mass transit info. Furthermore, the Passbook built-in app has been replaced with the Apple Pay-powered Wallet, and the stagnant Newsstand has been replaced by News, a personalized reading app. iOS 9 will also give the iPad several new functionalities, like Split View and Picture-in-Picture, for helping power-users get stuff done.
What about security updates?
iOS 9 brings a couple new security features that should help keep your data safe if your iPhone or iPad fell into the wrong hands: Six-digit passcodes by default, instead of the four-digit default passcodes we use now, as well as native two-factor authorization whenever you try to sign in from another device.
I'm considering going from Android to iOS. Is there anything in this release to help convince me?
Apple has created a Move to iOS app designed specifically to convert Android users. Move to iOS is a quick and seamless way for Android users to transfer their contacts, message history, mail accounts, calendars, photos, videos and free apps to their new iPhone. It even adds a list of paid apps you bought for your Android to your Wish List in the App Store.