iOS 7: How its latest features stack up to Android
Apple announced a slew of updates to the mobile OS in the form of iOS 7. We take a point-by-point look to see how Cupertino's new mobile offerings stack up against those from Mountain View.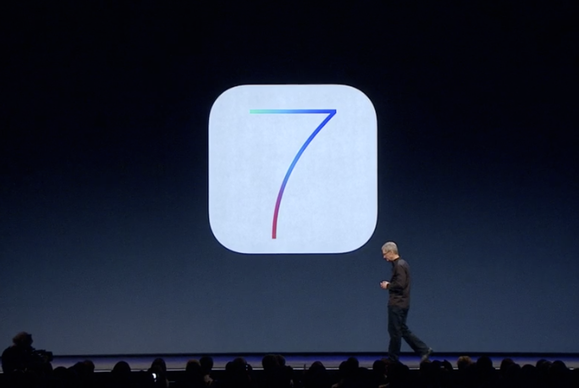 Anyone planning to buy a new smartphone this year can't ignore the slew of updatesApple just made to iOS 7. In total, the revisions seem to be influenced by three overriding principles: (1) Revise an operating system that's long overdue for a major overhaul. (2) Don't change things too much, lest millions of happy iOS users rebel. (3) Keep pace with Android, because the developers in Mountain View haven't been spinning their propeller beanies, doing nothing.
Indeed, at last month's I/O conference Google announced a number of updates, a collection of revisions that should help cement Android's position as the dominant smartphone OS, worldwide. So let's take a point-by-point look at how the new iOS updates stack against Apple's main mobile OS challenger. And, remember, we are only looking at new additions in iOS 7. This isn't a complete referendum on the iOS-versus-Android question.
User interface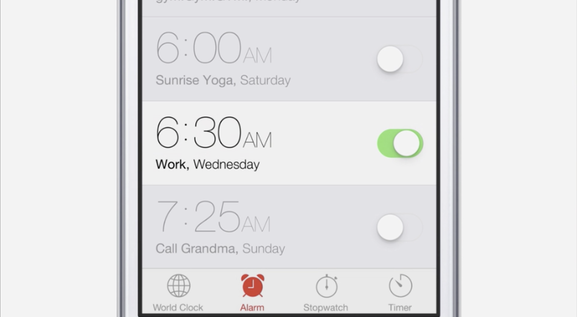 A lot less is a lot more.
Apple is hosting its first WWDC since assigning software design direction to Sir Jony Ive and his team of talent. Ive and company did not disappoint. The new-look iOS 7 is a radical departure from the iOS we've known since 2007-"the biggest change to iOS since the introduction of the iPhone," in the words of Tim Cook.
In place of the skeuomorphic design schemes of previous iOS generations, Apple has moved forward with a sleek, translucent, minimalistic approach. And it's breathtaking.
However, Ive's designers have gone far beyond merely ripping out Game Center's green felt. They've created a stunning, clean UI with animations and the ability to add depth with the tilt of a phone. Everything looks flatter and cleaner. And even though I haven't yet used iOS 7, I can say it looks to deliver a much more satisfying hands-on experience
The new "Control Center" is a translucent panel that you can swipe up from the bottom of your iDevice's screen to access key functions, like settings (airplane mode, brightness, Bluetooth, etc.), media controls, and commonly used apps. It can even be used across various apps and the lock screen. This feature is similar to Android's notification panel, which can be swiped to reveal full details on new emails, tweets, sports scores, etc., and is a welcome addition.
Winner: iOS. It may be a bit unfair to compare Apple's unified ecosystem to the fractured mess that is Android, but based on Monday's keynote, it looks like iOS offers the far more focused user experience, both aesthetically and in terms of usability. This is what Google gets for letting every manufacturer mess with Android's core UI (often to ill effect).