Intel-Mobileye merger to boost BMW's self-driving car plans
The deal gives Intel the potential to develop an autonomous driving product that incorporates cloud computing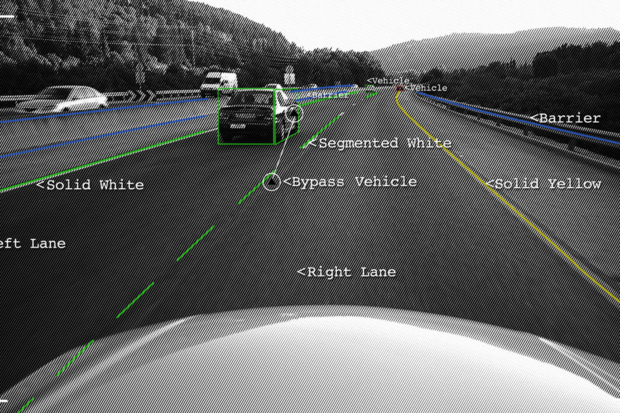 Mobileye
Intel's $15.3 billion buyout of advanced driver assistance system (ADAS) maker Mobileye will help advance an alliance between the two companies and BMW, which plans to ship self-driving cars by 2021.
The sale also buttresses a decision by Mobileye to favor BMW with its vehicle vision chip technology (called EyeQ) over Tesla, according to a new report. Mobileye is already planning its fifth generation of EyeQ technology.
"After signing this agreement, Mobileye further stated that the company will not be supplying Tesla's technologies more advanced than its EyeQ 3 chips," Trendforce said in its report.

Mobileye .An image depicting how Mobileye's vision system is used for collision avoidance systems.
Mobileye chose BMW because it has a far stronger market position and will help maximize profits from the launch of its most advanced chip -- the EyeQ 5. Sales of BMW vehicles exceeded 2.1 million units in 2016, whereas Tesla sold around 760,000 units, Trendforce said.
"Formerly, the coalition was made up of two dominant players in their respective industries plus one smaller independent solution provider [Mobileye]. After the deal, Intel and BMW will negotiate with just each other," Trendforce said.
TrendForce believes the improved cooperation between the companies will speed BMW's self-driving vehicle development.
The launch of Mobileye's EyeQ 5 processor will likely coincide with the rapid growth of self-driving vehicles in 2020, when major auto markets such as the U.S. and Japan are expected to have their respective regulatory frameworks for autonomous vehicles passed and in place, Trendforce said.

Creative Commons Lic. A MobileEye EyeQ2 chip used in a Hyundai Lane Guidance camera module.
The deal between Intel and Mobileye is also another indication that major semiconductor manufacturers are aggressively jockeying for a favorable position in the fast-growing automotive electronics market.
Mobileye is a Tier 2 automotive supplier that works with all major Tier 1 suppliers, who sell to automotive giants such as BMW, Fiat Chrysler Automobiles, General Motors, Ford and Volvo. In fact, with the exception of Toyota, Mobileye supplies all 27 major automakers. Mobileye also counts Tier 1 system suppliers such as Autoliv and Delphi as its clients.
Last year, BMW, Intel and Mobileye entered into an alliance with the aim of bringing fully self-driving cars to market by 2021, a year after major legal issues are addressed and in time for the first wave of branded autonomous vehicles to hit the market.

Mobileye