Inside RankBrain: What Google's new search algorithm means to you
Google's RankBrain search-algorithm update has been live for months, but the company just recently confirmed the existence of the new machine-learning component. Here's a breakdown of RankBrain, along with a list of few important things digital marketers need to know.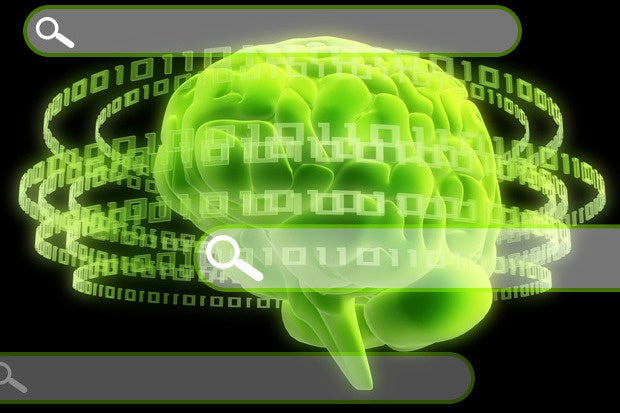 During the past month, Google's RankBrain has been the focus of conversation for many digital marketers and search engine optimization (SEO) experts. But what exactly is RankBrain? Will it change SEO best practices in any way? Or will it prove to be business as usual?
We queried the SEO community to find out, but first, here's a primer on RankBrain.
What is RankBrain?
RankBrain and the Google algorithm
RankBrain is a relatively new component of the overall Google search engine algorithm, which, since 2013, has been called "Hummingbird." RankBrain gradually rolled out in early 2015 and has been "fully live and global for a few months now," according to Search Engine Land.
However, Google didn't say anything about RankBrain, at least officially, until October 26, when BloombergBusiness ran a story about the update along with an interview of Greg Corrado, a senior research scientist at Google.
RankBrain all about artificial intelligence
RankBrain uses artificial intelligence (AI) "to embed vast amounts of written language into mathematical entities — called vectors — that the computer can understand," according to BloombergBusiness. "If RankBrain sees a word or phrase it isn't familiar with, the machine can make a guess as to what words or phrases might have a similar meaning and filter the result accordingly, making it more effective at handling never-before-seen search queries."
RankBrain uses AI, so it can help Google's search engine more effectively process queries that it has not received before, which make up roughly the 15 percent of total queries each day, according to the BloombergBusiness interview with Corrado. For example, consider this ambiguous query, "What's the title of the consumer at the highest level of a food chain?" This query will receive similar search results as the much-shorter keyword phrase, "top level of the food chain." Google's answer is "predator."
"Imagine that RankBrain is connecting that original long and complicated query" to the shorter one, which is something search engine users are more likely to type, says Danny Sullivan on Search Engine Land. "(RankBrain) understands that they are very similar. As a result, Google can leverage all it knows about getting answers for the more common query to help improve what it provides for the uncommon one."
RankBrain not a replacement for overall search algorithm
RankBrain handles "a very large portion" of Google queries, but not all of them, Corrado told BloombergBusiness. Its focus is to locate relevant Web content that might not contain the exact words used in a search query, especially in a "long-tail" keyword search, or a phrase that contains three or more words and is highly specific, such as "black carry-on bag with four wheels."