Inside Heroes of the Storm, Blizzard's MOBA mash-up of Diablo, StarCraft, and WarCraft
Blizzard employees explain the trials and tribulations of bringing characters from Diablo, StarCraft, and WarCraft into a single game.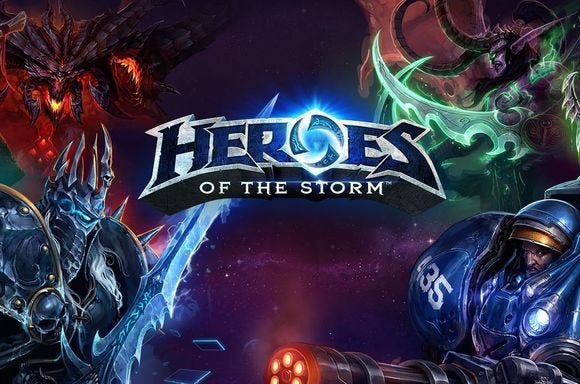 The world of multiplayer online battle arena games is becoming increasingly crowded, but Blizzard Entertainment is bringing the star power of its beloved PC game series—like WarCraft, Diablo, and StarCraft—to the fight in hopes of creating another hit and claiming victory over the likes of Riot Games' League of Legends, Turbine's Infinite Crisis, and Valve's Dota 2.
Blizzard Entertainment has seen its new MOBA game evolve over the past few years, at least in name. Heroes of the Storm has been shown at multiple BlizzCon events, each time under a different name. From Dota to Blizzard All-Stars to its current, and final, Heroes of the Storm, one thing that hasn't changed is the focus on gameplay, art, and characters that span the entire Blizzard universe.
According to Samwise Didier, art director at Blizzard Entertainment, fans have been able to play the game through each incarnation from its very inception as a mod. The original plan early on was to just show an example of the game tools that the team was using, so they made a cool map utilizing mostly StarCraft II art.
"We showed it a couple BlizzCons ago and we had a bunch of people in line wanting to play it," said Didier. "They love these style of games. We thought, Wow, maybe this could be more than a mod map.' The next BlizzCon we had done some more work on it. At that time it was Blizzard Dota or Blizzard All-Stars. There have been so many names, it's hard to remember what was what. I think we should just call it video game.' But it seemed that there was even more excitement for it and I think we all started realizing that this needs to be its own game. This just can't be a mod of StarCraft. This can't just be a one-shot. This has so much more potential to be its own game."
Blending worlds
That decision to turn the mod into a full game opened up a lot of work for Didier's team because they had to make unique art for it. The art posed a new challenge for Didier because the game incorporates characters from the Diablo, StarCraft and Warcraft franchises. Traditionally, each game team has had its own art design.
"The most difficult aspect was finding a look for the game that could combine all of the universes together," said Didier. "Diablo is arguably our most realistic, where the humans are a little bit more normal proportioned, it's a little bit darker and a little more intense. Warcraft is the exact opposite. You have pandas running around and all kinds of crazy merlocs of superhero proportions where everyone looks like Mr. Olympia. StarCraft falls in the middle, where you have the big-proportioned characters, but a lot of that is because they're either monstrous Zerg or Protoss space marine armor.