In Atlanta, smart city plans aim for safety
CIO says residents are ok with smart cameras to bolster terror fight and crime awareness, though privacy issues could emerge.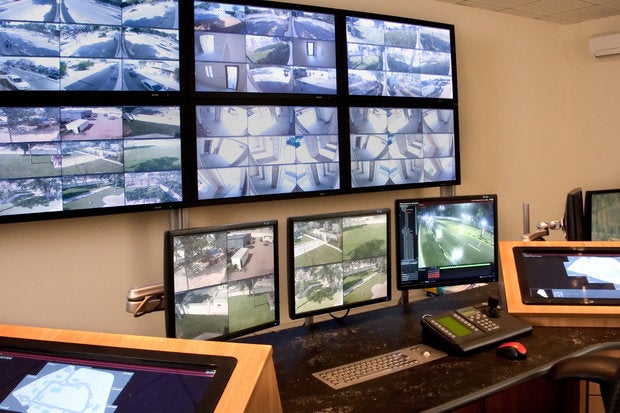 As the city of Atlanta embarks on an array of smart city pilot projects to improve public safety, transportation and water monitoring, residents also appear to favor installing smart cameras for public surveillance.
In some other cities, video surveillance has emerged as a hot-button privacy issue that could lead to a Big Brother culture.
But the terrorist bombing during the Boston Marathon in 2013 and the attacks in Paris and San Bernardino, Calif. last year seem to have affected Atlanta's perception of video security. Many residents in the city of nearly 500,000 (with a metro area of 5 million) also remember the terrorist bombing during the 1996 Summer Olympics that killed one person and injured 111.
"We haven't heard any issues for what we've communicated we're doing thus far [with video surveillance] from the public," said Atlanta CIO Samir Saini in an interview. "There's been an invitation to deploy video cameras and our citizens are asking for that. They want it. We don't have appropriate situation awareness on the public rights-of-way. We need cameras in high-crime zones."

Atlanta CIO Samir Saini. Credit: City of Atlanta
Saini is well aware that cameras in public spaces can be seen as an invasion of privacy. As a result, he is working with smart city experts and other city CIOs to get the best advice from privacy experts on how to handle the issue.
"We're going to be completely transparent about what technology we are deploying and what it can or cannot do," Saini added. "We're building privacy controls...so that any information is protected and encrypted."
Noting that Atlanta's smart city projects are still in their early planning, he stressed that if the city gets pushback to its plans, "we'll do what citizens demand. If it's an issue, we'll deal with it. But right now we don't have enough situational awareness" to help first responders react quickly to an explosion, a large-scale shooting, bombing or some other crime.
"How do we manage the threat of a person on our streets who has a backpack?" Saini asked. "If there's an explosion [from the backpack], how can we assure that emergency responders arrive as soon as possible and gain full situational awareness and quickly respond? In that scenario, how can technology and smart city solutions enable us to deal well with that?"
Smart City Forum network to help
Saini was recently named to the leadership team of the new Smart City Forum, a group of CIOs and other leaders from cities as farflung as Lisbon, Spain, and Toronto.