IBM's chip business sale gets national security scrutiny
GlobalFoundries is already talking over security issues with the U.S. government.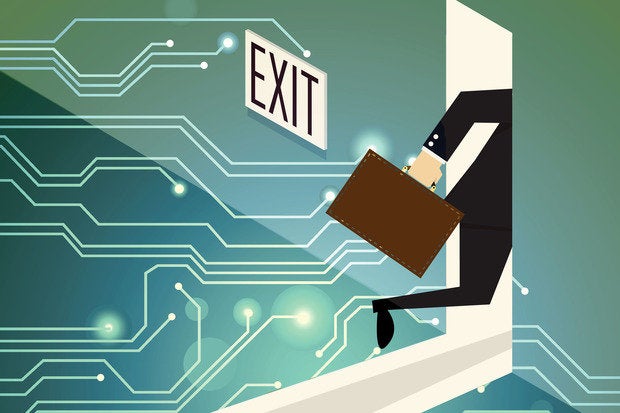 Credit: Thinkstock
IBM's plan to transfer its semiconductor manufacturing business to GlobalFoundries faces a government review over national security implications. It has the potential of being complicated because of IBM's role as a defense supplier.
GlobalFoundries is based in the U.S., but is owned by investors in Abu Dhabi, which is part of the United Arab Emirates (U.A.E.). IBM is paying the firm $1.5 billion to take over its semiconductor manufacturing operations. IBM says it isn't cutting back on R&D or its design of semiconductors, but will rely on GlobalFoundries for manufacturing.
IBM's semiconductor manufacturing unit work includes production of components used in defense systems and intelligence.
"We are in discussions with the U.S. government on the security-related issues, and we believe there are solutions that can address national security interests," Jason Gorss, GlobalFoundries spokesman, said in an email.
Gorss points to the fact that GlobalFoundries successfully completed a national security review by the government when it purchased AMD assets in 2008, "so we are familiar with the process." GlobalFoundries was created out that divestiture.
Because of the foreign ownership issue, the sale will be reviewed by the Committee on Foreign Investment (CFIUS), said Gorss.
Retired U.S. Army Brig. Gen. John Adams, who authored a report last year for an industry group about U.S. supply chain vulnerabilities and national security, said the sale "needs to be closely studied and scrutinized."
Adams said CFIUS will have to look at where the investors are. Some countries are more closely aligned with the U.S. than others, "and I don't want cast aspersions unnecessarily on Abu Dubai -- but they're not Canada," he said. "I think that the news that we may be selling part of our supply chain for semiconductors to a foreign investor is actually bad news."
Gorss points out that the U.A.E. has purchased some of the U.S.'s most sophisticated defense equipment, including F-16s and missile defense systems. The Congressional Research Service, in a report last month to lawmakers, said about 5,000 U.S. military personnel are stationed in U.A.E. and noted its role in extending the U.S.-led efforts against the Islamic State organization, or ISIS.
GlobalFoundries has manufacturing operations in New York, Germany, and Singapore and it would keep operating IBM's chip making operations in New York and Vermont once the sale is completed next year. It also plans to hire nearly all the workers. GlobalFoundries also has R&D, design, and customer support operations in the U.S., Singapore, China, Taiwan, Japan, Germany and the Netherlands.
Apart from the U.A.E.'s investment in the firm, U.S. officials have had long-standing concerns about foreign ownership of critical technology, including semiconductors.