HP gets down to business with new commercial desktops
With everyone busy talking about the Xbox One, the PS4, and games, games, games on the eve of the E3 expo, HP has engaged in a bit of clever counter-programming by announcing several new commercial desktop PCs.
All three form factors will have solid-state drive options up to 500GB and include six USB 2.0 ports, four USB 3.0 ports, Ethernet, and two DisplayPort outputs.
The EliteDesk 800 will be available June of 2013 and start at $815.
HP ProDesk 600 G1 and HP ProOne 600 G1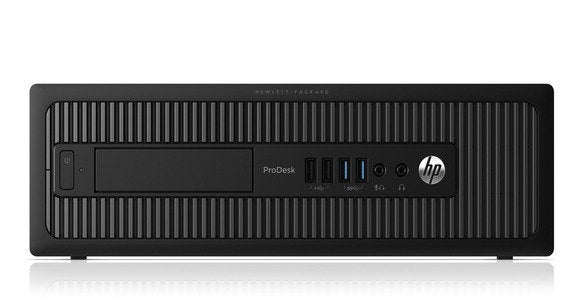 The ProDesk 600 business machines also come in a couple different form factors: small and tower.
Included are some of HP's security features such as HP Client Security software that encrypts hard drives, permanently deletes unwanted data and restricts unauthorized users. HP BIOS Protection and HP Recovery Manager offers protection from security threats, prevents data loss and provides system backups. Finally, HP Password Manager will store passwords to restricted applications for quicker access.
They will have options for Intel's fourth-generation Core processors as well as up to 32GB of DDR3/1600 RAM. Discrete graphics card options will be available, including the AMD Radeon HD 8350 or 8490, the Nvidia NVS 310 or 315, or the Nvidia GeForce GT630 (available in the tower form factor only). Storage options will range all the way up to 500GB of self-encrypting solid-state storage.
They will have six USB 2.0 ports, four USB 3.0 ports, Ethernet, two DisplayPort outputs, and a serial port. It will also include an optical drive up to a BDXL Blu-ray Writer drive.
Finally, the "Pro" family is rounded out by the ProOne 600, a more cost-effective version of the EliteOne 800 all-in-one with a 21.5-inch 1920-by-1080 pixel screen. Check above for the full specs.
They will be available June of 2013. The ProDesk 600 G1 will start at $760 and the ProOne 600 will start at $999.