How to use Spotlight in Yosemite to search for files, apps, web info, and more
Apple added new features to Spotlight when the company released Yosemite. Here's how you use those features to your advantage.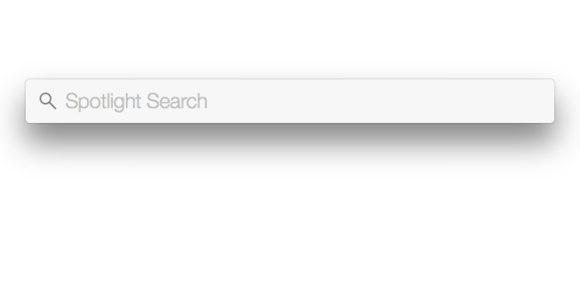 Spotlight, Apple's search technology, has been available on Macs since Mac OS X 10.4, back in 2005. For many years it remained relatively stable, offering no new features. But with OS X Yosemite, Apple added a slew of new search results to Spotlight.
If you use Spotlight, you may only invoke it to search for, say, contacts or emails, or the occasional file. But Spotlight can search for much more: it can search the web, find information on Wikipedia, convert pounds to grams (or dollars), define words, and more.
It's a good time for a Spotlight refresher course, and in this and a couple of upcoming articles, I'll look at searching with Spotlight on OS X, covering the basics first and then explaining how to use Spotlight for power searching.
First steps with Spotlight
Searching with Spotlight is easy. To invoke the Spotlight search bar, just press Command-Space or click the magnifying glass icon at the right of your menubar. Type one or several words and Spotlight provides live updates showing you matches.
In the example above, I searched for spotlight and the top hit was the Spotlight preference pane in System Preferences. If I want to open that, I can just press Return. But I can also scroll down the list to see a Bing search, a song on iTunes, a nearby bar that Maps found, a Wikipedia entry, a dictionary definition, and some articles I've written about Spotlight that are stored in my archives. If I keep scrolling, there are plenty of other files on my Mac that contain the word "spotlight."
As you can already see, Spotlight can return lots of search results. How can you sort them to get the ones you want? You could start by going to the Spotlight preference pane by pressing Return after searching for spotlight. (Or launch System Preferences and click on the Spotlight icon.) The Search Results tab in this preference pane lets you choose which categories display in Spotlight searches and their order.
As you can see above, I've not checked all the categories: I've chosen to not show presentations or spreadsheets in my search results. Also, I've dragged the search results around a bit; I've put Documents near the top, followed by Applications. (The order of these categories will probably be different on your Mac.) To change the order of these categories, just drag them in the list to where you want.
Depending on the types of files you have on your Mac and what you want to get from your searches, choose the categories you use most and come back to this preference pane after a while to rearrange the categories in the best order for you.