How to survive and thrive in the digital economy
To do so, businesses need to be customer-driven and know how to leverage the Internet, said KK Wong of Xiaomi Technologies.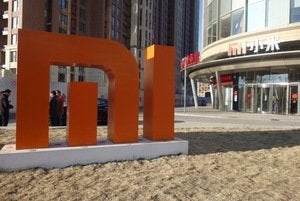 It takes more than just adopting new technologies such as analytics and cloud to survive and thrive in the digital/Internet economy; businesses need to be customer driven.
"To succeed in the digital economy powered by the Internet, businesses need to focus on identifying the customers' needs and meet those demands," asserted KK Wong, Co-founder and Vice President of Xiaomi Technologies, in an exclusive phone interview.
"For startups, they could identify the consumer needs that traditional companies have not addressed adequately and come up with ways to address them."
"Established firms, on the other hand, should examine their own industry and business to see where and how they should start disrupting themselves. In this aspect, established businesses have the upper hand as startups may take the wrong approach when they try to disrupt the industry, given their lack of understanding of the market."
"Unfortunately, established businesses are usually hesitant to be the game changers as doing so might require them to shortcircuit their revenue stream prematurely — they may not receive the same amount of profits they get from the old way of operating/business model. This leaves opportunities for Internet companies/startups to enter the market and make a difference."
"So, established firms need to be bold enough to change even before others disrupt them. It doesn't mean that they have to completely give up on their current business model, but they need to think hard and through what changes are needed, or risk fighting a losing battle as their weapons (in terms of mindset and strategy) are less advanced from that of startups," he advised.
Wong added that businesses need to understand how to leverage the Internet to survive and thrive in the digital economy. "The Internet offers more than just online presence via a website. For instance, companies can use the data from the website to improve their business, or use the Internet/social media for marketing and to interact with users to improve customer satisfaction and reduce customer attrition. This is the modern way of doing business [brought about by the digital economy]."

How Xiaomi thrived in the Internet economy
For those who aren't familiar with Wong's company, Xiaomi is a Chinese handset maker that has thrived in the digital economy and disrupted the smartphone market. Even though it was only founded in 2010, Xiaomi is now one of the biggest smartphone makers in the world — the company announced in July that it has sold 34.7 million smartphones just in the first half of 2015.
Xiaomi's success can be attributed to its ability to understand the consumers' demands, as well as it operating as an Internet company.