How to succeed in B2B ecommerce
Experts in business-to-business marketing discuss the unique challenges online B2B companies face and what steps they can take to attract and retain customers.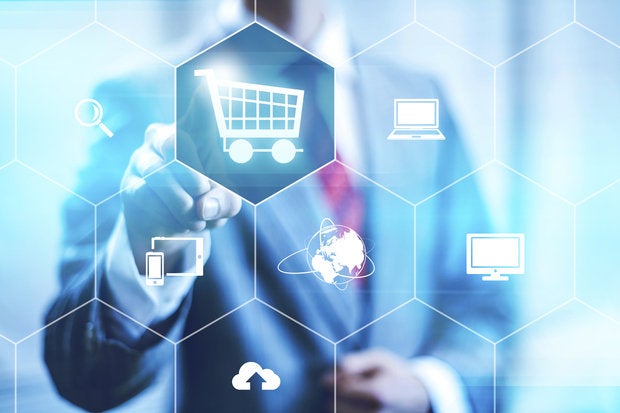 In a report published this spring, Forrester forecast that B2B ecommerce in the United States would grow from $780 billion in 2015 to $1.13 trillion in 2020. While that is clearly good news for online B2Bs, just having an ecommerce presence is not enough to succeed. So what can B2B businesses do to gain customers and market share? Here are six suggestions from B2B pros.
1. Know who you need to target. "Take the time to really understand who the decision maker is at the customer and how the hierarchy of influence works within each organization," says Seline Karakaya, COO, The Kini Group, a provider of business analytics software. "In some companies, mid-level team members have decision authority, especially in technology and marketing functions," she explains. However, "in more traditional industries, the decision makers might be more senior."
Therefore, it's critical to discover who decision makers are before you pursue a sale.
2. Optimize your website so prospective customers can find you. In its recent report on online B2B, Forrester found that 74 percent of B2B buyers researched at least one-half of their work purchases online. So it's critical that when prospective buyers are doing that online research they are able to find you.
"The power of SEO is unbelievable," says John Fairley, vice president of Digital Services, Walker Sands Digital. "There are over 22 billion internet searches made every month in the United States. So in order to make sure your business gets your share of that traffic, and that it translates into achieving your business goals, it's critical to invest in SEO."
"The importance of SEO in online B2B marketing cannot be overstated," agrees Susan Ganeshan, CMO, Clarabridge, a provider of intelligent customer experience management solutions. "Buyers don't want to talk to a salesperson until they've done their research, and that usually starts with search. If you're not one of the top ranked sites for what the buyer is looking for, then you likely won't get invited to the conversation."
To improve the odds of a qualified buyer finding you, "don't optimize for what you're selling. Optimize for what your buyers are searching for," she says. "Look to your customer feedback data from social, surveys, customer support and other sources [to] truly understand what your customers need and optimize for that."
3. Don't skimp on Web design and usability. "As more and more B2B buyers clamor for enhanced customer experiences, the brands that respond with robust online commerce capabilities will gain revenue and global market share, while those that ignore ecommerce will gradually become irrelevant to large sections of the marketplace," says Bob Barr, managing director, Acquity Group, an ecommerce and digital marketing agency.