How to shut your phone up so you can get some work done or just a little peace and quiet
Your Android smartphone is great, except when it isn't. Here's a handy set of tools to get those pesky notifications, alerts, and other annoyances under control.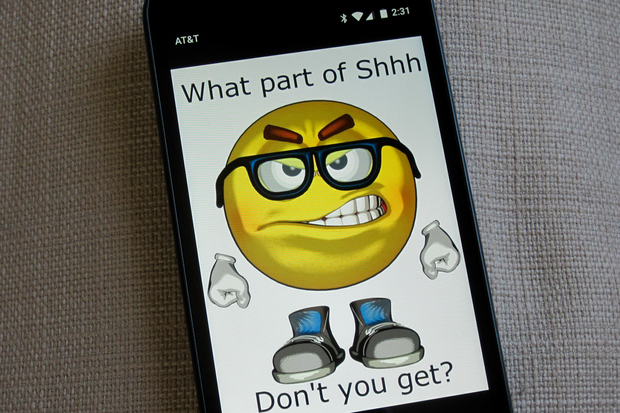 Credit: Derek Walter
Even if you love your smartphone, sometimes you want to shut the thing up and get some work done.
Sure, you could just power it off or rip out the battery (if you have one that isn't soldered in, of course). But then you're completely cut off, and that's not good if someone needs to reach you in an emergency.
While much of the discussion about the need to "unplug" is rather alarmist, I found the idea wasn't completely without merit during a week-long cruise to Alaska. The lack of email pings, Facebook notifications, Twitter alerts, and other ongoing messages were something I not only learned to live without, but came to appreciate.
So I decided that I needed to take more action to not necessarily use my phone less, but more intelligently (notice that self-justification?). Beyond the basic notification controls, Android has a lot of tools for empowering yourself to conquer those pesky notifications. Here's a rundown of what I've come up with.
If you have a favorite method or app you like, be sure to let us know about it in the comments.
Understand how to control Android notifications
Android has some pretty good notification controls, which give you enough control over some of the basics if you just want to dial things back a bit.
The best way to tame an app is to long press the notification itself when you get one. Then touch the i icon to head to that app's notification settings.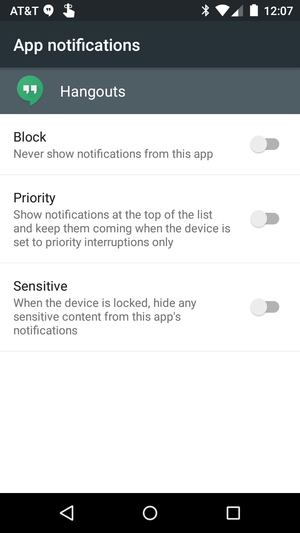 App notifications are a quick way to tame the ones that are annoying you.
Additionally, you can go to Settings > Sound & notification > App notifications. The exact same notification options are there, but you can instead hunt down the specific app you're after.
It's extremely useful for those free-to-play games that have no notification settings in the app, and want to pester you every time your armies are replenished or power meter is full.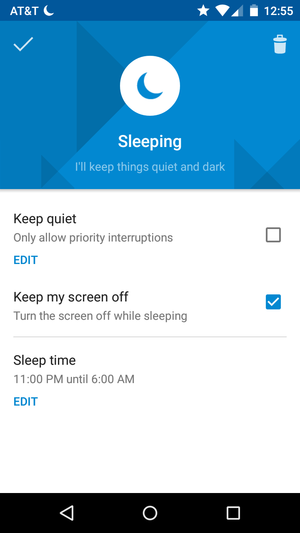 The Moto Assist app on Motorola's devices is another great tool for quieting your device.
If you have a Motorola device, check out the options inside Moto Assist. You can set a daily time where your device is in a sleep mode so you won't get woken up at 3 in the morning by an @ mention on Twitter. Your specific device may have its own such options, so be sure to toy around with Samsung, LG, or another maker's interface.
Flip your device on airplane mode
Just because it's called Airplane Mode doesn't mean you're restricted to being at 38,000 feet to use it. Airplane mode is a great way to shut off the outside world, with the ability to reconnect quickly by turning this mode back off when you're ready.