How to print photos from Aperture the easy way
Printing photos for display doesn't have to be complicated. These basic steps will have your masterpiece framed for admiring eyes in a jiffy.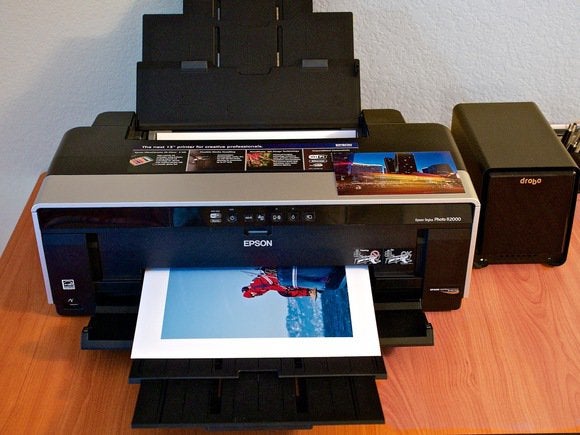 Printing photos doesn't have to be hard. With Aperture in particular, you can print excellent images with minimal effort. That's not to say that you can't tweak settings further to achieve the utmost quality. But for the bulk of my output, I use this easy-to-follow system and throughly enjoy what I've seen emerge from my Epson Stylus R2000 photo printer.
The following steps will work with current Epson photo printers and can be easily adapted to Canon models, too. The workflow is based on the improvements that these manufacturers have made to their printer software. So if you haven't fired up your inkjet printer lately because printing with it has been too frustrating, consider giving it another shot.
Choosing the image
When it's time to print, you want quick access to your best stuff. That's one of the reasons I'm a big fan of using star ratings. Peruse your highly rated images and choose one that you would consider hanging on the wall.
If you're printing 13 by 19 inches as I am for this article, then I recommend that you work with a 16-megapixel image or larger. If you have 4900 pixels on the longest side of your picture, then you should be in good shape. Pictures of more than 5000 pixels on the longest side are welcome if you have them.
Screen color and proofing
Before a printing session, I always check the Display Profile for my MacBook Pro's 15-inch Retina display (launch System Preferences and choose Displays > Color). I have a few special profiles I've created for other purposes, but for printing I use the default Color LCD. If you're having a problem with accurate on-screen color, you may want to try a calibration unit for your computer. Just make sure it's compatible the type of screen you have. For my Retina display Mac, the Color LCD profile works just fine.
Next, I go back to Aperture and enable onscreen proofing (View > Onscreen Proofing) and choose the appropriate Proofing Profile for the inkjet paper I'm using. Finally, I set the brightness for my display about two notches below full brightness. Why do I do that? Well, the MacBook Pro display is backlit and very luminescent. The print I'm about to make will be viewed with reflective light, which is much different. Dropping my screen brightness a notch or two helps me bridge the gap between backlit and reflective art.
Now it's time to print!
Aperture print dialog box
Choose Print Image from the File menu and click the More Options button in the lower left corner. By doing so, you'll have the tools you need to fine-tune your output. At the top of the dialog box are a handful of presets. Choose Standard for your first image.