How to prevent sextortion threats via a compromised webcam
Your best bet to prevent webcam spies is surprisingly low-tech: Just nullify the webcam physically.
What's your worst nightmare about your own cybersecurity? How about being contacted by a stranger who proves he has nude photos of you taken on your own PC without your knowledge or consent?
That's what 2013's Miss Teen USA Cassidy Wolf and several other victims learned this year. In the so-called "sextortion" case. Wolf and a number of other women worldwide were spied on without their knowledge, and the perpetrator captured compromising images. He contacted them via stolen email accounts, according to the FBI, then used the threat of publicizing these images to try to extract favors from the victims. The details were revealed by the FBI in late September.
Wolf's tale started when she received a message from a stranger who threatened to distribute nude pictures of her "all over the Internet...and your dream of being a model will be transformed into a pornstar." Multiple nude photos were attached to the email for emphasis.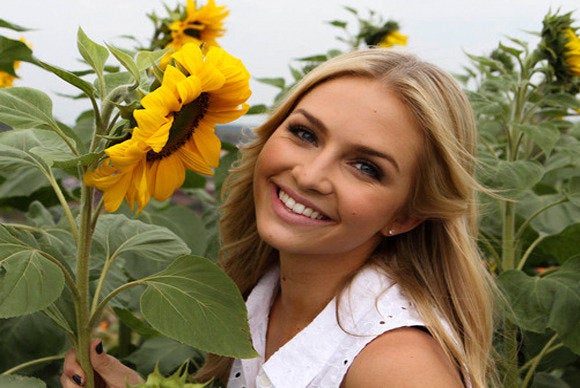 MISS UNIVERSE L.P.Cassidy Wolf, Miss Teen USA 2013
The culprit listed three ways to stop the spread of these images: Send better quality photos, send a video, or engage in a chat over Skype and follow all the stranger's commands for five minutes. Instead, Wolf sought help from the FBI.
The investigation
The perpetrator turned out to be Jared James Abrahams, a 19-year-old computer science student from Temecula, California and a former high school classmate of Wolf's. The FBI tracked him down in June, searched his family's home, and found evidence of his activities. Abrahams was arrested by the FBI on September 26th on federal extortion charges.
Among other admissions during an interview with FBI agents, Abrahams acknowledged that he'd infected his victims' computers with malware, watched them in states of undress, and used photographs as extortion.
According to a federal complaint filed in U.S. District Court in Orange County, California, Abrahams gained unauthorized access to the accounts of multiple victims in southern California and Maryland, as well as in countries believed to include Ireland, Canada, Russia, and Moldova.
Abrahams faces up to two years in prison.
How it worked
The FBI found evidence of DarkComet, a remote administration tool (RAT), on Wolf's computer. This software, along with one other RAT, is apparently how the perpetrator managed to take control of Wolf's webcam without her knowledge—along with those of the other victims.
In criminal hands, DarkComet can easily be manipulated as malware (though its creator still touts its uses as a legitimate tool). At some point, the victims in the Wolfe case were tricked into installing the software. From then on, their computers were fully accessible.