How to make the best cover images for your social media accounts
Facebook, Twitter, Google+, and even LinkedIn let you express your personality with a cover image as well as your profile pic. Lesa Snider explains how to make yours great.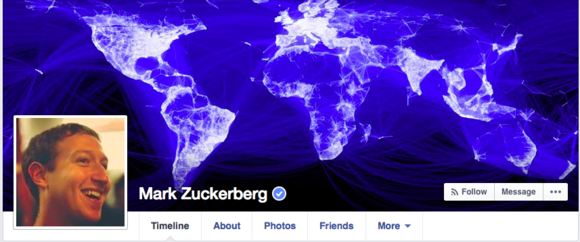 You can't always judge a book by its cover, but you can judge a social media profile by its cover image. In this column, you'll learn how to make your own cover images for Facebook, Twitter, Google+, and LinkedIn, including design ideas, correct sizes, and sage file format advice. This is your chance to get creative and let your personality shine--after all, an image is worth a thousand words!
Size Matters
The imagery you use for cover images among social media services doesn't have to be different, though each service wants slightly different pixel dimensions. While you can crop and reposition the image during the upload process, sizing it correctly ahead of time gives you more control and lets you plan for areas of the image that'll be covered by your profile picture or text overlay. Below are the currently recommended sizes for today's popular players (all sizes are in pixels), and while some services accept larger images, the sizes below work well on both desktop and mobile devices:
Facebook: Covers for personal or fan pages are 851x315. Your profile image is shown as overlay in the lower-left, with your name as a text overlay to its right. Facebook Groups have cover images of 801x250.
Twitter: Cover images are 1500x500. Your profile image is shown as overlay in the lower-left, with your name and bio appearing beneath it.
Google+: Cover images are 1080x608. Your profile image, name, and URL are shown to the left of your cover image, not as an overlay.
LinkedIn: LinkedIn's cover images are 1400x425, but they're currently for Premium (paid) accounts only. No overlays are shown atop the cover image.
Profile image sizes vary across services, too, though they're always fairly small. A good rule of thumb is to upload a portrait-style photo of yourself--or your company's logo if it's a business page--and then use the service's cropping feature to make your head, neck, and shoulders fill the frame.
Building the cover image
To make a great cover image, you need an application that lets you create a custom document size, and add more than one image to that document, as well as text. Such programs include TurboCollage ($5), Pixelmator ($30), Adobe Photoshop Elements ($100), Adobe Photoshop CC ($10/month with an Creative Cloud Photography subscription), and the like. (With enough skill you can do it in Aperture or Lightroom, but that's fodder for another story--it involves creating a custom paper size in the Print module, designing a new print template, and then using the identity plate and watermarking to add a logo and text.)