How to make Microsoft great again, one Nokia phone at a time
Five lessons Microsoft could digest from the business it's about to swallow.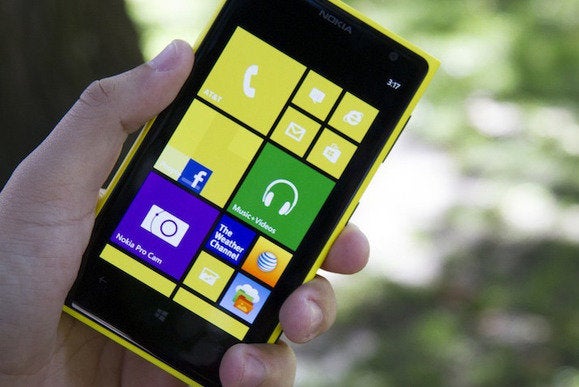 Devices and services. Devices and services. Until a new chief executive says differently, this is Microsoft's mantra. But the success of the Xbox aside, the company still has a lot to learn about hardware devices and their attendant ecosystems.
Enter Nokia. When Microsoft agreed to acquire Nokia's devices business for $7.17 billion in September, many wondered what benefits there could be beyond the existing partnership. After all, Nokia and its chief executive, Stephen Elop, had already thrown all of their eggs into Microsoft's basket, pledging the venerable Nokia name as a vassal of Microsoft and Windows Phone.
And let's face it: Before Nokia signed on as a Microsoft partner, we mostly associated the Finnish company with its nearly ubiquitous candy-bar phones, including the Nokia 6110—a descendant of which, the Nokia 301, was launched at Mobile World Congress in 2013 (yes, candy-bar phones persisted as late as last year).
So what does the Nokia acquisition actually offer Microsoft? Both companies plan to announce their respective earnings today—an ideal time, some say, for the companies to announce that the deal has closed and to begin talking about their combined direction.
Before they do, here's our take on what Nokia and its stable of talent bring to Redmond.
1. The camera's the thing
The best camera, they say, is the one you have with you. And for a significant portion of the population, that camera is the one in your smartphone. In 2011, market research firm NPD estimated that 27 percent of all photos were snapped with smartphones, and that number feels extremely low today. For example: Four of the top five cameras used by Flickr members are smartphone cameras—all iPhones, as it turns out.
As TechHive's review of the Nokia 1020 notes, the highlight of Nokia's phone is its 41-megapixel camera, which at least on specifications alone blows away anything else on the market. The things that make for a great smartphone camera—a large sensor size with high resolution, high-quality optics, and superlative image processing—aren't out of reach for either Nokia and Microsoft. Samsung's Galaxy Camera was one of the few attempts at placing a serious "professional" camera inside a smartphone body—but it lacked a phone. Until Nikon or Canon tack a phone onto a point-and-shoot, Nokia has a real opportunity to establish itself as a "serious" camera manufacturer.
Usurping the iPhone as the cameraphone for creative types will be no easy task. But market-leading optics will attract the attention of at least a portion of the iPhone installed base and give Nokia a positive reputation in the shutterbug community. That, in turn, could create an entire ecosystem of filter and app developers. If Microsoft and Nokia are discussing further avenues for investment, the Lumia camera would be an ideal place to start.