How to maintain strong relationships with remote workers
Much of the stigma about working from home has disappeared. But that doesn't mean you don't need to work to maintain relationships when you aren't working side-by-side with your colleagues.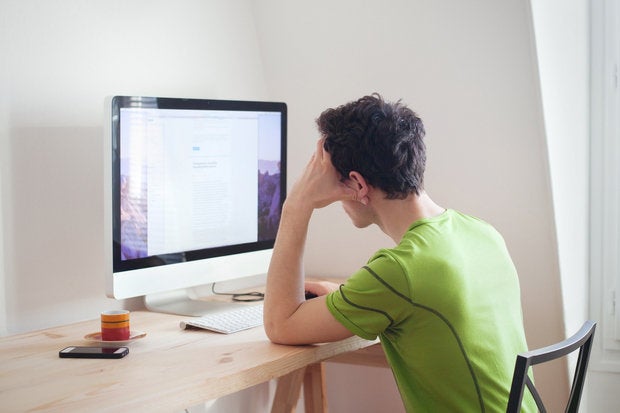 Working from home is more than a trend. Telecommuting has become a well-respected and viable option for any job seeker looking to work full-time - or even part-time - from a home office. In fact, according to research from Global Workplace Analytics, 3.7 million employees - that's 2.5 percent of the workforce - spend at least half of their time working from home. That's a 6.5 percent increase from 2013 to 2014. To put that in context, the overall employee population grew only 1.8 percent in that time. And, according to the study, the number of work-from-home employees has grown 103 percent since 2005, and that's not counting people who identify as self-employed.
A 2015 study from the Association for Psychological Science found that telecommuting can make for happier employees. It attributes some of this to the fact that employees are grateful for the flexibility, and therefore work hard to prove they can be as responsible outside of the office as they would be in the office. Survey results show that telecommuting is associated with greater job satisfaction, less work related stress and improved job performance.
That's great news for remote workers and the businesses that employ them, but with all of these great benefits, remote workers still struggle with maintaining strong relationships with coworkers. And it makes sense, if you aren't in the office every day, it can be difficult to maintain relationships that might organically occur when you work side by side with co-workers every day.
Importance of maintaining relationships
Building a relationship with your manager and coworkers is important for any employee, and it doesn't happen overnight. Work relationships, similar to any relationship, evolve gradually over time through communication and establishing trust, says Dennis Collins, senior director of marketing of West Unified Communications Services. "Taking the time to get to know your team members is important for improving project communication and establishing trust," says Collins. "It can't always be about business, there is value in the random hallway conversations." He also notes that maintaining these relationships will help remote workers avoid feeling isolated or too self-reliant.
You also shouldn't worry that your in-office co-workers secretly think you're a slacker for working from home. That stigma has mostly all but disappeared, says Collins, "Walk down the hallway of an office today and you'll find people on Facebook or a fantasy sports site, so location is no excuse for distraction."
When the telecommuting trend began, people were wary of the idea and some assumed that if people were left to work at home, they probably wouldn't work at all. But that isn't the case, according to a survey by Gallup. The study found that 58 percent of Americans believe telecommuters are just as productive at home as in the office and 16 percent think they are even more productive; only 20 percent feel telecommuters are less productive at home.