How to automatically unlock your Chromebook when your Android phone's nearby
If you have an Android 5.0 Lollipop phone, Smart Lock eliminates the need to re-type your password every time you want to fire up your Chromebook.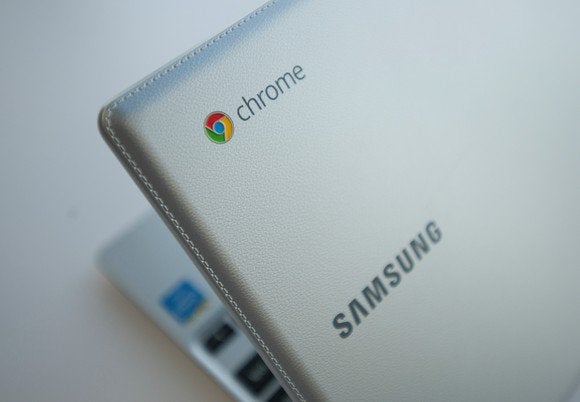 Google is working hard to kill the password. If you want to live in that future now, you can turn on a feature that automatically unlocks your Chromebook whenever you wander near it with your Android phone in your pocket.
The feature's dubbed Smart Lock, and it recently made its way into the stable version of Chrome OS. Smart Lock uses Bluetooth to connect a Chromebook with your Android phone. When the devices are paired, users can log into their laptops just by pressing a button whenever their (unlocked) Android phone is within range.
While technically still in beta, Smart Lock's dead simple to set up and will make you wish that every device made passwords so painless. For now, Smart Lock only works on phones running Android Lollipop 5.0 or above. (Sorry, doesn't work with Lollipop tablets.) The update is slowly rolling out to phones, so if you don't Lollipop yet just be patient.
Like any good beta feature, Smart Lock's buried deep in the caverns of Android 5.0's settings menu. Here is how to dig it out and eliminate one more password nuisance from your life.
Find and turn on Smart Lock
To get started head to Settings > Show advanced settings on your Chromebook, then scroll down to Smart Lock (Beta).
Click the Turn on button and a wizard will fire up to walk you through the process. Make sure your Android phone is handy and powered on so it can pair up with your Chromebook.
Then click the blue Find your phone button to pair up your phone and Chromebook. Be sure you have Bluetooth enabled for your phone so your laptop can find it.
Once the Chromebook has tracked down your phone, click the Use this phone button. Your phone will also get a push message to alert you to this pairing. You'll also see a notification if you have an Android Wear smartwatch.
Another neat aspect to this is that Google will sync the capability across any other Chrome devices you have. So if you have another Chromebook, it now should also be using Smart Lock to let you automatically log in through your phone.
Give it a whirl
Now that the feature's live, it's time to test it out.
Lock your Chromebook by heading to the status area in the lower-right corner and clicking the padlock icon. On the lock screen you'll see a padlock icon next to the password box. If it's green, it means your Chromebook found your phone and all you need to do is click that green button to sign on.