How to attract digital natives to buy at retail stores
Those 18- to-25-year-olds are a savvy bunch. They window shop at retail stores only to bargain-hunt online. They research products on their smartphones while walking the aisles. Retailers that want them to buy at brick-and-mortar stores better get personal or digital natives will walk.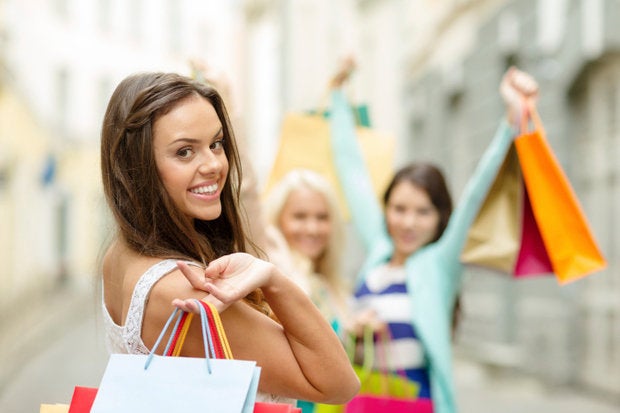 Credit: Thinkstock
It's shopping season, the great American tradition when we brave crowded malls, wander aimlessly from retailer to retailer, hoping for a little inspiration on what to buy our friends and family. Our experience will no doubt be the same as every other customer, complete with awkward run-ins with teenage salespeople telling us anything to make a sale. We'll probably end up buying the same outfit worn by the mannequin in the showcase.
For decades, perhaps centuries, retailers have served up this same shopping experience.
The difference today, though, is that the target shopper is often a Digital Native. These tech-savvy youngsters know all about "show rooming," or window shopping at retail stores only to bargain-hunt online. They research products and scrutinize product reviews on their smartphones while walking the aisles. And they want brick-and-mortar retailers to cater to them in a personal way just like online, not a one-size-fits-all approach.
"A study of 15- to 25-year-olds -- our demographic -- found that more than half of them would rather walk out of the store than ask a salesperson," Chief Digital Officer Joe Megibow at American Outfitters told marketers and entrepreneurs at DEMO in San Jose this week.
How to Reel In Digital Natives
How can brick-and-mortar retailers woo Digital Natives?
For starters, retailers have to re-think what's happening inside their four walls. They need to infuse a bit of the digital world into the physical shopping experience. They must try to personalize the shopping experience as best they can. And they should look for ways to tap into the power of the smartphone that shoppers carry with them.
At DEMO, Megibow challenged the audience to come up with ideas for improving the shopping experience inside brick-and-mortar stores. But the discussion often devolved into technology that would benefit retailers, leaving the customer experience as an afterthought.
Retailers have made this mistake all too often, Megibow says. For instance, he recalls a retailer that offered a promotion through text messaging. But the wireless coverage was so spotty inside the store that shoppers had to walk out in order to read and send a message.
One idea presented during the DEMO discussion had Megibow cringing: Disable shoppers' phones save the retailer's app while they're inside the store, so that the retailer could drive shoppers to the app, control the digital experience, and thwart show rooming. This is a classic case, Megibow says, of putting a retailer's desires ahead of the customer experience.
Bringing Digital to Bricks-and-Mortar Stores
Other retailers, though, are smartening up. Creative Realities, a New York-based marketing technology consultancy, has helped retailers such as Rite-Aid, Footlocker and Macy's improve their brick-and-mortar retail experience. The two most popular technologies are digital displays and sales-assistant kiosks, says Creative Realities CEO Paul Price. "They're the low-hanging fruit."