How the iPad can get its groove back
To reverse the iPad's downward sales trend, Apple needs to make the next version an absolute must-have.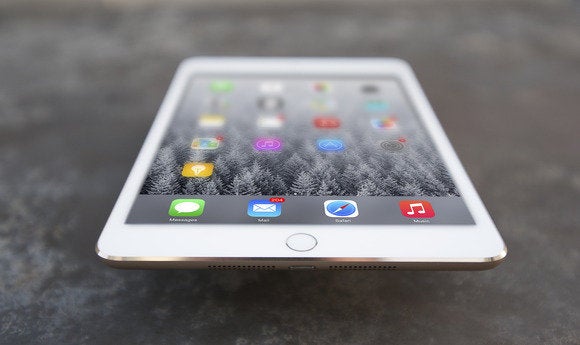 Back in 2010, the iPad represented a sort of mystical missing piece meant to bridge two very different words. On one side, the ultra-mobile iPhone offered great potential despite its limits, and on the other, the powerful Mac had a mature capable platform but was nowhere near as portable. The iPad was meant to fit between them, offering a desktop-style experience in a mobile package.
To say the iPad was a hit is an understatement. It instantly became the fastest product to reach every major milestone all the way up to 250 million sales--no small feat when you consider it followed things like the iPod, iPhone and iMac. Even now, the iPad is still the quickest seller in Apple's history.
But there's been a downward trend of late. The iPhone is hotter than ever, but iPad sales have significantly sputtered, falling nearly 25 percent when compared to last year. But that doesn't mean the iPad can't have a revival.
Force of nature
Right out of the gate, the iPad had to overcome a fair amount of criticism, and the biggest objection was its similarity to the iPhone. It wasn't just the single-button design--the iPad ran an operating system nearly identical to the iPhone's and didn't introduce a single new feature, unless you count the ability to rotate the home screen to work in landscape mode.
And five years later, not much has changed. The problem isn't so much that the iPad feels like a large iPhone. It's that there aren't enough compelling features--or any, to be perfectly honest--to separate it from its smaller sibling. From the Retina display to Touch ID, every great feature has gotten its start on the iPhone, and it often takes a generation or two to appear on the tablet. And once it does, there's nothing bigger or better about it.
Each generation of iPhone introduces a features that makes us want it, but not many iPad models have been must-haves. iPad Air came close, but even with its slimmed-down case and toned bezels, it lacked a real killer feature (like Touch ID from the iPhone 5s, for example) to push it over the top. If Apple wants the iPad to be a biennial product like the iPhone, we need more reasons to upgrade beyond better comfort and weight.
This year, that could be Force Touch--the combination of multi-touch and the iPad's large screen could bring the technology to another level. Even if Apple were to bring it to the iPhone 6s first, Force Touch on the iPad could offer a greater experience, with taptic feedback while typic and floating contextual menus that bring options and palettes to our fingertips.