How Samsung and Apple stack up in the race to dominate digital health
Samsung is way ahead of Apple when it comes to fitness wearables, but each company is pushing health tools for developers and users as well. Who's got the goods?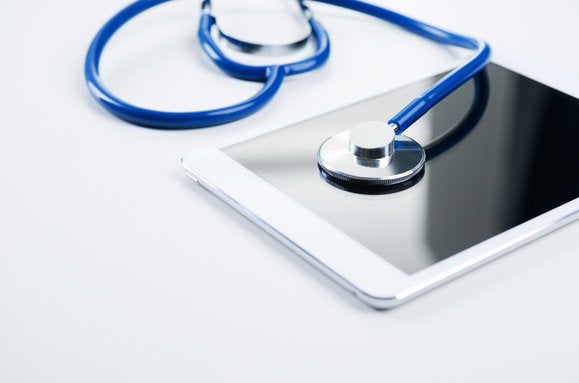 There is no love lost between Samsung and Apple. The archrivals continue to trade blows in court and in the consumer electronics market, and it seems the next frontier for their competition is in the health and fitness space.
Both companies have recently tipped their hands on health-related initiatives. Within days of each other, Samsung announced Simband and SAMI, and Apple unveiled its HealthKit, both designed to entice developers to their platforms, and provide end users with empowering big-picture details about their overall health. Let's compare and contrast what we know about each company's strategy.
Hardware: Samsung now, Apple later
Samsung has been all over the map when it comes to health and fitness tech. It's the wild west of wearables out there and Samsung is the Wyatt Earp. The company currently leads the industry in breadth of offerings, touting multiple wrist companions in the form of the Gear Fit, the Gear 2 and the Gear 2 Neo.
Even Samsung's flagship Galaxy S5 smartphone has hopped on the fit-tech trendmill with a built-in heart rate sensor, pedometer functionality, and a custom S Health app.
Unfortunately, Samsung's offerings thus far have been plagued by inaccurate readings and lackluster user experiences. Nevertheless, there's no doubt that Samsung is a pioneer and an important innovator in wearable technology.
Meanwhile, Apple has announced exactly zero wearable devices, which isn't necessarily a bad thing. The company has been snapping up biometric sensor industry experts in recent hiring sprees, which has led to a slew of rumors about a mythical "iWatch," but naturally, nothing is confirmed.
I do expect the impending iPhone 6, expected this fall, to come loaded with at least a few new and improved sensors that will allow Apple to step up their game in the fitness and health tracking realm.
Platforms and tools to entice developers
Last week Samsung announced the Simband, a new wrist-worn reference device with a modular design, allowing for easy removal and addition of sensors. Intended for developers, the Simband includes a sensor for just about everything you can think of, but the modularity allows for fine-tuned customization, which can lead to the development of new sensors, new applications, and new uses that haven't yet been dreamed up. Another intriguing feature is the snap-on "shuttle" battery, which lets you recharge the Simband while it's still in use.
With the release of the Simband open hardware development kit, Samsung is hoping to attract sensor makers and health-minded development partners to help spur innovation and future collaboration in the wearable computing space.